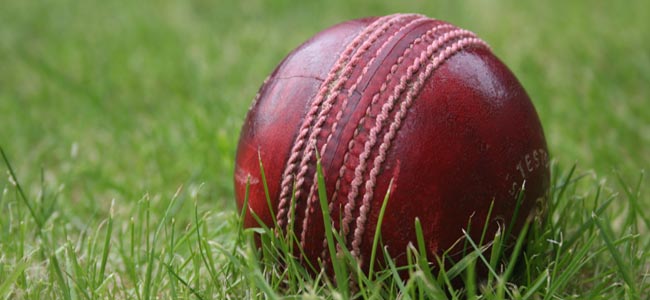 By Martin Walker
Newton Aycliffe's cricket team continued their blistering form with back-to-back wins.
The first XI won by 34 runs at Whitby on Saturday to follow up a midweek 15/15 cup win by Aycliffe Hogs last Wednesday.
Saturday's sixth consecutive league win saw Aycliffe climb up to second place in the NYSD League third division with 204 points.
Whitby's second team won the toss and asked Aycliffe to bat first, with Joe Haines (28), Sean Morgan (20) and Michael Howe (19) helping the visitors reach 132 all out from 48.3 overs.
But a fine bowling performance by Aycliffe reduced Whitby to just 98 all out after 36.4 overs, with man-of-the-match Dan Craggs taking five wickets for the second game running. Sean Morgan also took three for 15 and Luke Telford two for 12.
Aycliffe Hogs, meanwhile, won their second 15/15 cup game at home to Darlington RA last week.
The visitors opted to bat first but managed just 61 from 14.5 overs, with man-of-the-match Ross Dixon taking four for 11 and Luke Telford three for 10.
Aycliffe chalked up 62 for three from just 9.2 overs to record the easy win, with Telford notching 24 not out, Ross Dixon 16 not out and Chris Palmer 15.
Aycliffe's second team were beaten by Bishop Auckland's third XI on Sunday.
Aycliffe were asked to bat first and scored an impressive 190 for eight from 45 overs, with 16-year-old Ben Nicholson notching 47 with the bat. Skipper Adam Gittins also scored 41 and debutant Michael Bloomer 27.
But Bishop took just 35.4 overs to rack up 192 for just four wickets, with Aycliffe bowler Sam Telford taking three for 30.
His excellent bowling – 10.4 overs including three maidens and three wickets – earned him the man-of-the-match award.
Aycliffe Hogs continue their 15/15 Cup group stage away to Barnard Castle's second XI on Wednesday night (July 17, 6.30pm).
The first XI continue their debut season in the NYSD League at home to Bedale first XI this Saturday (July 20, 1.30pm).
Aycliffe's second XI continue their season in the NYSD Sunday League at home to Seaton Carew's third team on Sunay (July 21, 2.15pm).