A Newton Aycliffe councillor has taken the law into his own hands after he wrecked a neighbour's fence by erecting his own wooden perimeter which is said to be illegal.
Ken Robson, an independent councillor on Great Aycliffe Town Council who lives on Priestman Road near the town centre, buckled his neighbour's back garden fence during the process of erecting his own.
Click here to see our video of Cllr Robson in action
But, in what has turned out to be a bitter border dispute, Cllr Robson appears to have inadvertently erected an illegal fence – and could be told to take it down by Durham County Council.
The controversial councillor has also hammered a series of rusty nails through to the other side – rendering his neighbour's fence too dangerous for two young children to play in the garden.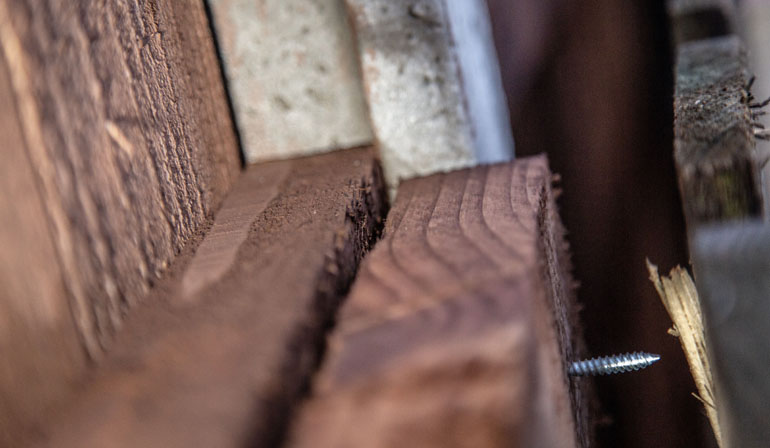 Now the owner of his adjoining property is taking legal action and pursuing a criminal damage claim.
Michelle Oliver has owned the property next to Cllr Robson for 20 years, but she and her partner Robert (pictured above) now rent it to a young family with two children, aged nine and four
"We've never had any issues with Ken until last year," said Mr Oliver.
"The problems started about six months ago, with issues involving the front of the house at first. That's when he started being a law unto himself.
"We were on holiday last October and we took a call to say the back fence had mysteriously blown down.
"There was a dispute over who owned the fence, it was agreed we did so we had to repair it, so in November that's what we did – we re-installed and repaired the existing posts, cleaned all the fence up, installed it again and had it all lined and levelled.
"But Ken wasn't happy with it. So, one day, I was here doing some work for the tenants, I looked out and there he was, taking down the fence.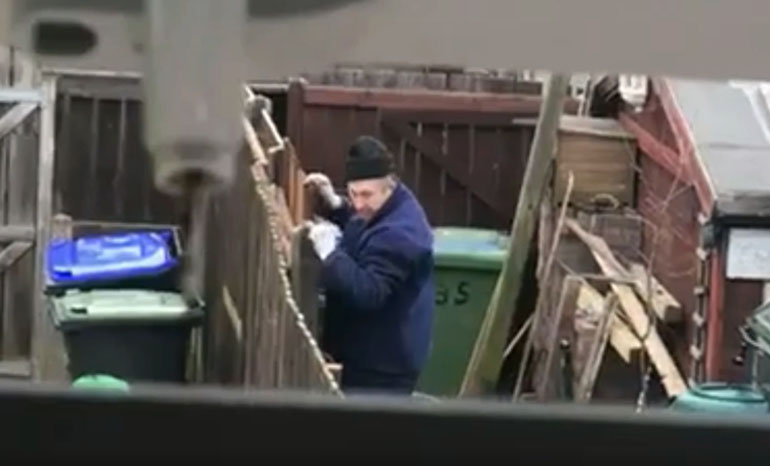 "I went out and challenged Ken, I asked him what he's doing. He just told me 'I'm taking the fence down'.
"He then damaged our fence bit-by-bit by erecting his own fence, which is both uneven and illegal. Any fence above 2 metres needs planning permission – his fence is 4cm above 2m. It might only be a tiny amount – but, as a councillor, you'd think he'd know the law.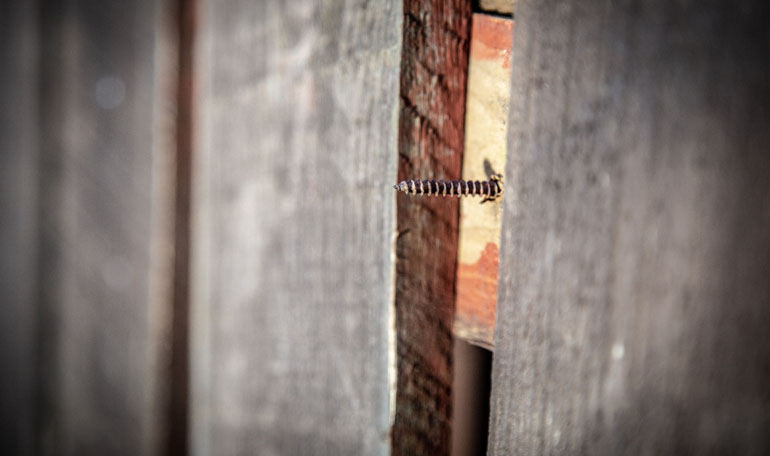 "He even used our posts to prop up his new concrete posts and fence while erecting it before throwing the unused posts back over our side once there was no use for them!"
Michelle said she's disappointed Cllr Robson couldn't have handled the situation "like adults".
"We can't understand what he's gaining from it," she said.
"As a neighbour – and as a so-called respected councillor – he could have approached this very differently, spoken to us like adults and I'm sure we could have resolved it without this dispute.
"There are ways of dealing with things like this, especially when you have adjoining gardens with joint-boundaries. You've got to do it properly – not smash it to pieces in putting your own up and upsetting your neighbours.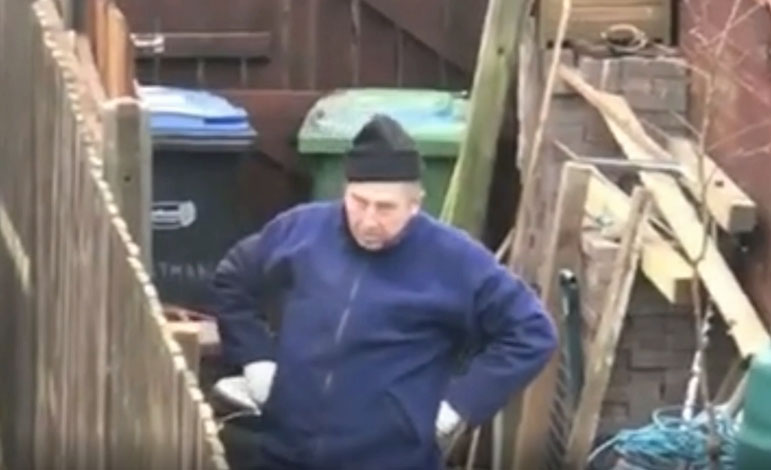 "He just does whatever he wants. But we're not standing for it. We want the fence returning to how it was so the children can play in the garden and we don't have to deal with this."
It isn't the first time Cllr Robson has been in the headlines for the wrong reasons.
In January, he was criticised by Aycliffe residents after he was embroiled in a semi-literate drunken rant on social media.
And in August 2015, before he was elected to Great Aycliffe Town Council in January 2016, Cllr Robson penned an open letter, in which he favoured capital punishment for murderers and child molesters, public floggings for thieves and fraudsters and "full frontal lobotomies" for burglars.
Aycliffe Today contacted Cllr Robson several times but he was unavailable to comment.
We also contacted Durham County Council, who directed us to a central government planning portal, which clearly states "a wall or fence is not more than 2 metres in height anywhere on your property" (See source here).