By Donna Campbell
Sunday 17th June was not only Father's Day but it was also the day of the annual 10k race in Newton Aycliffe.
This year was the 21st year of the race which has grown significantly, particularly in the last few years with almost 400 runners taking part in the main race and 135 taking part in the 3k fun run.
Fortunately for this year the weather was a bit cooler than the last two years which made the running conditions more enjoyable.
The first event was the fun run which started at 9.15am. The race begins near Greenfields School and starts on the road before turning on to trail on part of the Great Aycliffe Way before finishing outside of Greenfields school. The race is entered by both children from aged four up to adults.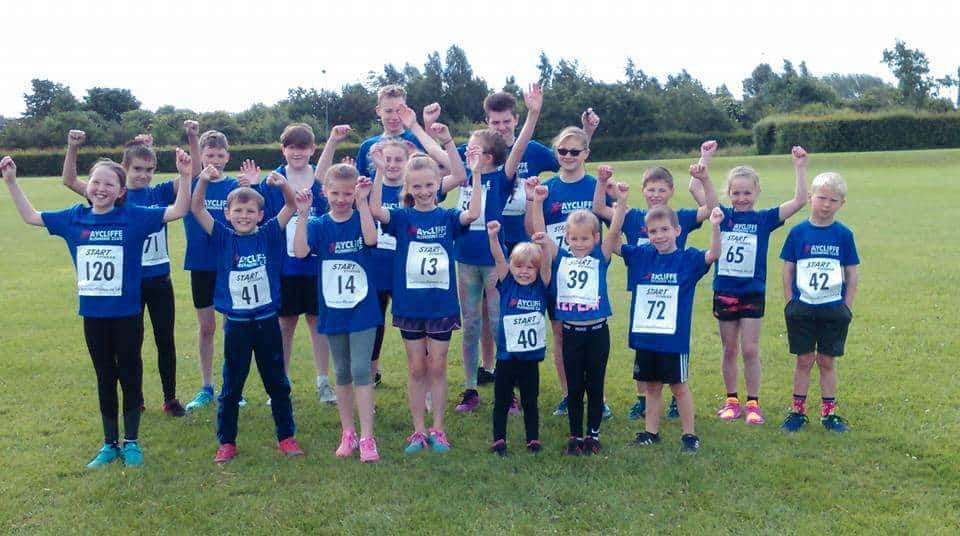 In first place was Tom O'Mahoney in 12.10 of Richmond and Zetland harriers, 2nd place was Joseph Reeve in 12.24, also of Richmond and Zetland Harriers with Cam Butterfield of Evenwood Road Runners in 3rd place in 13.45.
ARC had a good number of their juniors in this race as follows: James Hodgdson 14.01, Isaac Boys 14.59, Jack Heywood 15.49, Fearne Ghenya Brischuk 16.01, Jack Heron 16.11, Adam Plews 17.13, Hannah Elizabeth Brischuk 18.05, Megan Plews 18.38, Lucy Heron 18.42, Alex Fielden 22.05, Felicity Lineton 22.15, Oliver James Ferguson 22.29, Zoe Hodgson 23.16, Eva Ryans23.22, Harriette Prosser 23.46, Ruby Ferguson 23.57, Poppy Rae Ferguson 24.26, Thomas Heywood 25.53, Theo Nattrass 27.27 and Charlie Nattrass 27.52.
The main race got underway at 10am, and again starts near Greenfield School with a small loop before taking on the two large loops which pass Cobblers Hall and Bluebell areas of Newton Aycliffe. The whole route has road closures to ensure the safety of all runners.
The main race was won by Yohannes Eyob of New Markse Harriers in 33.31.9, followed by Stephen Jackson of Elvet Striders in 2nd place in 33.43.1 and John Clifford of Evenwood Road Runners in 3rd place in 33.52.3.
First woman home was Michelle Nolan-Hood of Gateshead Harriers, in 40.11.8, Ruth Dadswell of Birtley AC was 2nd woman home in 42.16.3 and 3rd place woman was Rachel Adamson of Tyne Bridge harriers in 42.31.9.
Whilst most of the ARC members marshall this race, some members, particularly newer members took the opportunity to run it as follows: Andy Talbot 40.42.9, Stuart Joyce 44.31.9, Mark Bainbridge 46.54.1, Mick Brunskill 52.01.9, Lucas Prosser 53.50.9, Kathleen Tonge 56.28.1, Gemma Holland 57.04.3, Richard Tonge 58.42.5 and David Thompson 59.32.0.
Well done to all who ran and to all the Marshalls and organisers without whom of course the race would not be able to go ahead.
Finally a mention must be said to the main sponsors of the event, Hydram Engineering of Chilton, Beaumont Grounds Maintenance of Newton Aycliffe, 3M Newton Aycliffe, to Greenfield School for the use of their facilities and to Karen Harland for the photography.