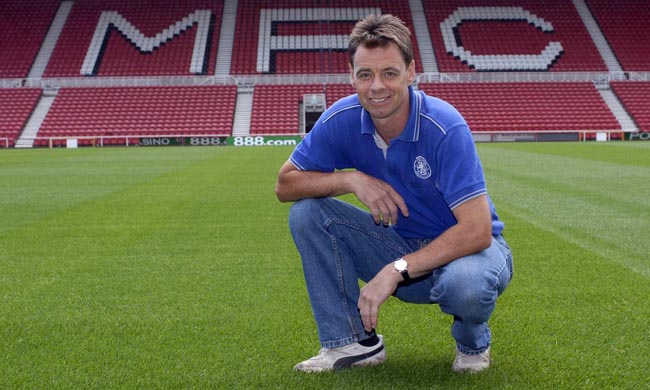 Middlesbrough FC's groundsman has been named the best in the Championship for the second time in three years.
The divisional award recognises the hours of dedication Tony Bell (pictured) and his team put into making sure the Riverside playing surface is kept in tiptop condition.
Boro were named as winners following inspections by the Sports Turf Research Institute on behalf of the Football League.
The Riverside pitch has also scored consistently well in marks given by referees and away managers after matches.
"To win this award once was wonderful, but to win it twice is unbelievable," says Tony, who has worked for the club for 17 years.
"It's a real highpoint in my career and I'm very proud for the whole groundstaff team.
"We have worked hard to keep the Riverside pitch in good shape and it's great to be recognised in this way.
"We introduced a three-year plan last summer that involved major renovations.
"After removing the turf, we added 150 tonnes of new fibre sand and our efforts have been richly rewarded with a surface that has stood up very well to bad weather.
"We also made major improvements to the training pitches at Rockliffe Park and we're delighted at how well they have performed during one of the wettest winters for many years.
"I'd also like to pay tribute to the club's Chief Operating Officer, Mark Ellis, who has given us huge support in our efforts to provide the best possible playing surfaces."
Tony works with a five-strong team of Steven Johnson, Neil Rogers, Andrew Davies, Brian Smith and Jerry Croll, who are assisted by apprentices Tyler Woodrow and Jack Cunningham.
Boro Chief Executive Neil Bausor said: "We are delighted that Tony and the efforts of all of his team have been recognised again with such a prestigious award.
"This is a proud honour for the club and a fitting reward for Tony and his team, who work tirelessly, often in demanding weather conditions, to keep our pitches in such tremendous shape."