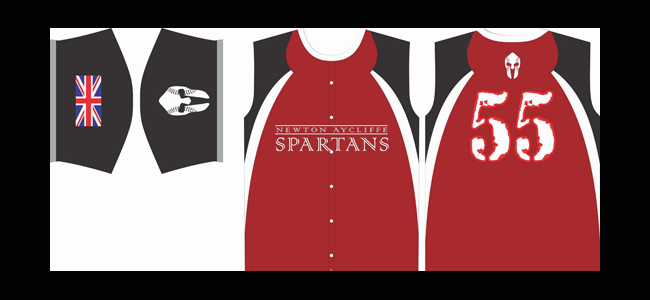 By Glen Robertson
Newton Aycliffe Spartans get their pre-season training underway this weekend ahead of their first ever campaign.
The baseball club, set-up by Aycliffe-resident John Johnston last year after he took an interest in the sport but found there wasn't a local team to play for, will begin their preparations for the Leicester Spring League with a training session on Sunday January 29 at Horndale Field, opposite Greenfield Community College.
Anyone interested in learning more about the sport, or even those who just want some exercise, is invited along with the session running from 10am until 1pm. There will be no fee to pay on Sunday, and all future sessions will be charged at £2.
"If you come along you will get to feel part of a team and a community," said Johnston. "It's a sport for the whole family. You can be the fittest person around or new to exercise and sports, everyone will enjoy themselves."
Spartans travelled to Birmingham last October to play a friendly tournament against Birmingham Maple Leafs and West Midlands Razorbacks in their first taste of organised action, and this year they will compete in Leicester over three weekends in the spring.
Spartans will face Nottingham Rebels, Leicester Blue Sox, Sheffield Bladerunners, Hull Scorpions and Stourbridge Titans, with the games taking place at Western Park Leicester, on March 25, April 1 and April 8.
As well as baseball, Johnston – a community sports coach – is planning sessions on t-ball and softball.
For further details, contact John Johnston on [email protected]