By Paul Dalton
The biggest race meeting in the North-East was the Big Flat Runway Races, which took place on Elvington Airfield just outside York, on Sunday.
The meeting featured 5K, 10K, 10 Mile, Half Marathon and Marathon options, and initially proved popular with members of the club.
Although flat, those who have previously ran in races on airfields will know that they are quite exposed and usually prone to windy conditions, and Sunday's races proved no different.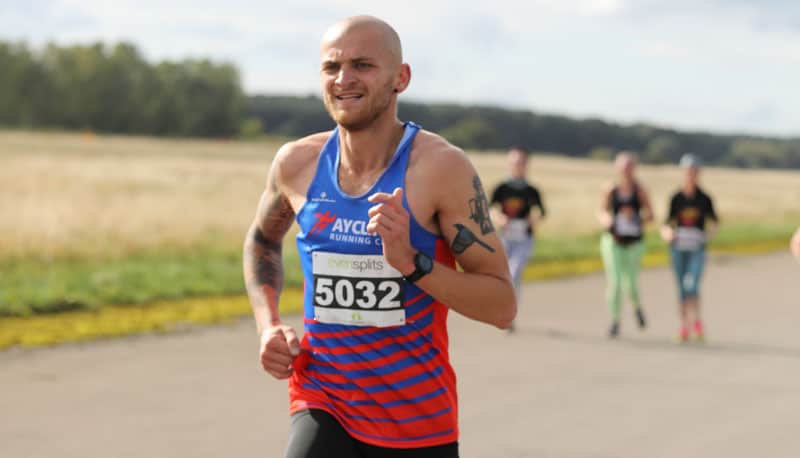 In the 5K race, John Surtees was first back for the club in a time of 16:52, and he was followed home by John Firby (above), who recorded a time of 18:03.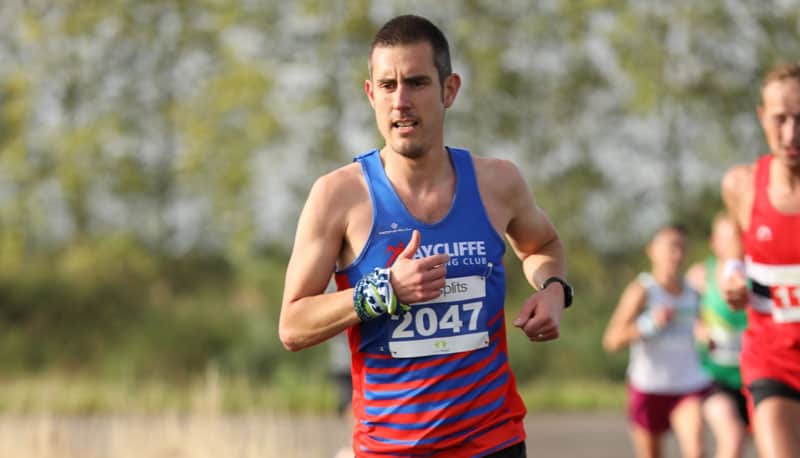 In the 10K event, Dez Fielden (below) crossed the line in a time of 37:29, finishing third in his age category, and he was followed in by male club captain Richard Campbell (above) in a time of 40:09.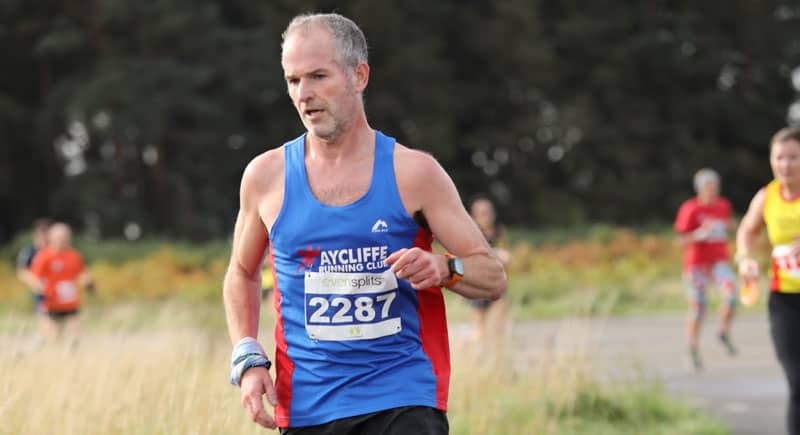 Taking on the marathon, which constituted 10 laps of the airfield, was Andy Talbot (below). Andy posted a time of 3:10.21, and, in doing so, Andy finished first in his age category, and set a new club record for a male vet 60.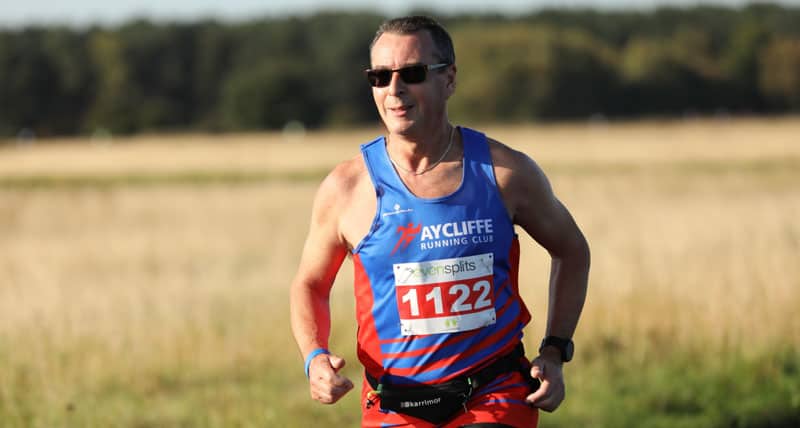 Sunday should have seen 40,000 runners taking to the streets of the capital for the iconic London Marathon, however the current public health crisis meant that only a virtual option was available to the masses this year.
Several members ran their own virtual London Marathon on Sunday, including a pair of ladies who thought it would be fun to run twenty-six laps of the same one-mile loop on the Aycliffe Business Park! Dedicated or crazy, we'll let you decide…
If you have any queries about the activities of Aycliffe Running Club, please visit www.ayclifferunningclub.org.uk, or contact the club's secretary, Donna, at [email protected]