By Donna Campbell
This week's events started well with four members getting PB's at specific parkruns.
At Shildon John Richardson secured a PB for that course in 24.41, also at Shildon, Tracey Pickering in 31.44 and Cliff Pickering in 35.44.
Over at Sedgefield Hannah Richardson got a PB for that course in 34.40.
Saturday saw the final cross country race for the season. This race was in the NEHL league and took place up at Alnwick Castle. We had three members take the trip with Mark wade coming home first in 3945, followed by Andy Talbot in 45.36 and Dez Fielden in 43.09.
On Sunday two members took the trip to Leeds, to take part in the Brownlee Running Festival. These events were run on a closed circuit of one mile and ranged from one to 20 miles. John and Tracey Surtees both took part in the 10k race. John completed this in 35.33 which secured him second place overall. He was followed by Tracey in 40.21 securing her 9th place and third female overall.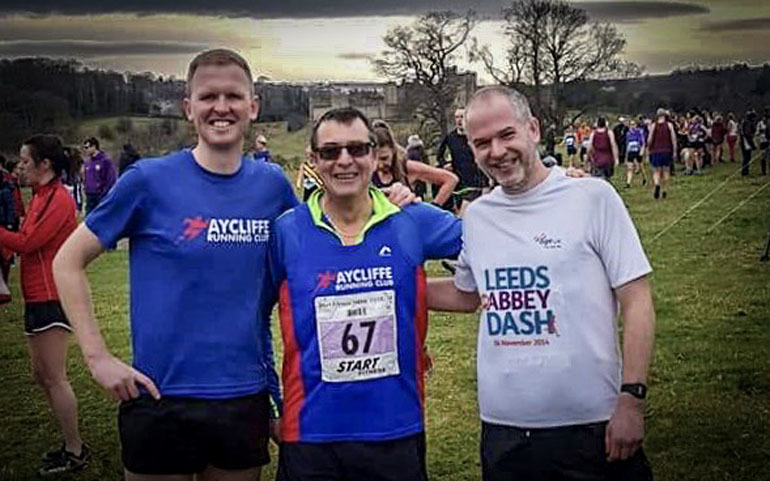 Also on Sunday Angela Sutheran participated in the Dalton Park 10k. This race begins in the Dalton Park Shopping Complex and continues in the surrounding area. Despite the windy conditions Angela completed this in 50.38 and was second in her age group.
Finally, second claim member Paul Dalton took a trip further afield and compelted the Haweswater Half Marathon. He completed this in 1.27.10
For anyone interested in joining the club, you can simply turn up at one of our sessions all of which start from the Oakleaf Complex in Newton Aycliffe. Monday night is beginners run at 6.30pm, Tuesday is endurance/speed session from 7pm and Thursday is a track session and this takes place at Shildon Track. Further details can be found on our website or facebook pages or alternatively you can message the club via facebook for more information.