By Donna Campbell
This past week saw a turn in the weather and a downfall of snow and icy conditions which meant that most of the local parkruns were called off.
There were a few slightly further afield that did take place but therefore this week there are no Parkrun PB's to report.
Despite the weather the NEMAA Cross Country Championships still took place. These championship are for runners over the age of 35 and this time they took place in Wallsend. We only had one representative taking part Alan Wilks did extremely well running 3.5 miles in 27.10 and taking first place in the Over 70 category.
The only other race that we had participants in was the Dewsbury 10k which is a little further south from Leeds. First home for the club was John Surtees in a time of 35.50.
He was followed by Tracey Surtees who obtained a huge PB and broke the 40 minutes barrier in a time of 39.33.
Also running was Paul Dalton. However, as a second claim member for ARC, Paul was running for Quakers and he completed the course in 35.30.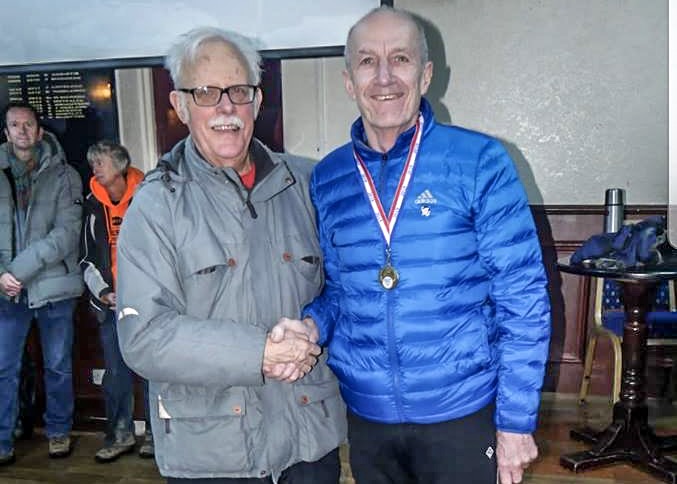 Also on Sunday under 11's from our Junior Section attended their first ever athletics event. Ten members participated in a number of events that day, many of which they had never done before. This included Long jump, triple jump, vertical jump, chest push, javelin and sprint.
There were also several relays races including obstacle and hurdles. Regardless that this was their first time trying some of these events, all ten athletes did extremely well. By their teamwork, talent and shear determination the team came in 6th place out of 8 teams. A fantasic achievement for their first event.
For anyone interested in joining the club, you can simply turn up at one of our sessions all of which start from the Oakleaf Complex in Newton Aycliffe.
Monday night is beginners run at 6.30pm, Tuesday is endurance/speed session from 7pm, and Thursday is a track session and this takes place at Shildon Track.
Further details can be found on our website or facebook pages or alternatively you can message the club via facebook for more information.