By Donna Campbell
It was another successful week of racing this week with cross-country being the main focus of the weekend.
There were however, a couple of PB's achieved at local parkruns on Saturday. At Shildon Julie Nisbet secured a PB for that course in 24.37 whilst over at Sedgefield's Hardwick Parkrun Melanie Rowland achieved a PB in 28.27.
Later that day was the first of two Cross Country races, this one being in the North East Harrier League. This took place on the fields and wooded areas of Aykley Heads in Durham. This is a very undulating course and is probably one of the hardest in the series.
Fortunately the weather has been quite good for the time of the year and therefore the course was pleasant underfoot. Two of our women runners tackled this course of approximately 4 miles (two laps of the course), first home was Michelle Zamir in 34.10 followed by Sandrine Boinet-Hewitt in 47.00.
The men had to take on approximately 6 miles (3 laps). First home was Paul Dalton in 41.48 followed by Dez Fielden 42.13, Andy Talbot 45.43, Richard Holland 46.20, Richard Campbell 48.13, Brett Lambert 54.30 and Rob Nicholson 57.33.
On Sunday was the second Cross Country and again the weather was perfect for the race. This was part of the NYSD league and took place in the grounds of Preston Park. This race saw one of the best turnouts by members that the club has seen and included two of our junior section who both raced in the Under 11's. They completed a course of 1.6k and Fern Brischuk completed this in 6.56 followed by Felicity Lineton in 8.07.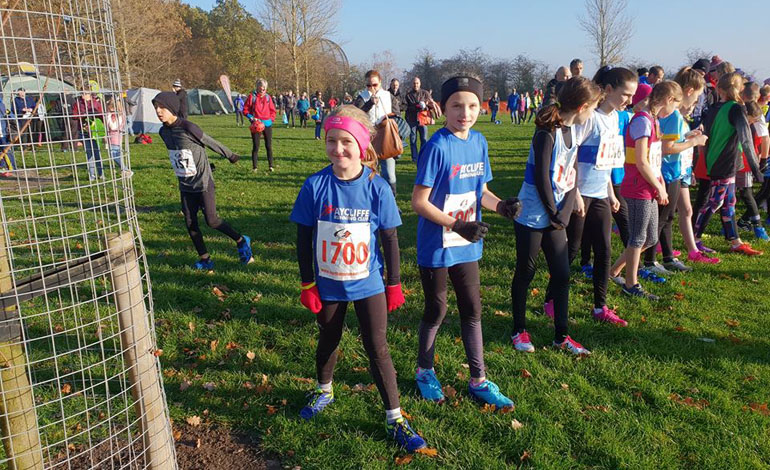 The senior women raced next over approximately 5k with Michelle Jane first home in 25.26, she was followed by Susan Milburn in 29.02 who was also first 0/60, Sarah Dixon 29.40, Heather Fenwick 31.34, Anne Kellett 32.20, Kathleen Tonge 32.34, Gemma Holland 33.43, Melanie Rowland 34.09, Lindsey Brown 35.03, Sandrine Boinet-Hewitt 35.39, Jane Burnside 36.15, Christine Needham 36.38, Susan Clark 36.41, Penny Johnson 39.30, Eve Doe 39.35, Jan McLuckie 41.44 and Sam Baronowski 41.50.
Finally it was the turn of the men to complete their course of approximately 5 miles. First home was Peter Milburn in 34.14, followed by Richard Campbell 35.08, Andy Talbot 35.30, Martyn Knox 36.35, Richard Holland 36.39, Dave Blewitt 39.21, Trevor Needham 40.06, Simon Matthew Turner 41.25, Rob Nicholson 43.38, Ian Baronowski 48.10, John Richardson 48.51 and Richard Tonge 50.37.
There was also a road race taking place on Sunday. This was the Town Moor Half Marathon that took place, on the Town Moor in Newcastle. Paul Dalton claimed first place overall in this race in a time of 1.24.14 and Judith Porter also completed the race 2.11.30.
Well done again to all our members on a fantastic presence in the local races. If anyone is interested in coming along, we cater for beginners and more seasoned runners. Our sessions are explained on both our website and facebook page and of course you can just drop us a message if you want more information and someone will get back to you.