By Donna Campbell
It was yet another varied week of racing for ARC with members travelling far and wide (even across the pond!).
The activities began on Saturday with two members achieving PB's at Shildon Parkrun. They were Stuart Joyce in 20.25 and Mark Bainbridge in 21.44.
Turning to Sunday, Husband and wife Jason and Michelle Dixon travelled to Slaithwaite to take part in the Northern Jumble 10 which was set along the Huddersfield Canal. Michelle completed this in 53.50 and got the trophy for first female. Jason completed this in 53.51.
Another of our members, Paul Dalton travelled to Ripley nr Harrogate where he took part in the Gunpowder Plot 10 mile race. He completed this in 1.05.30.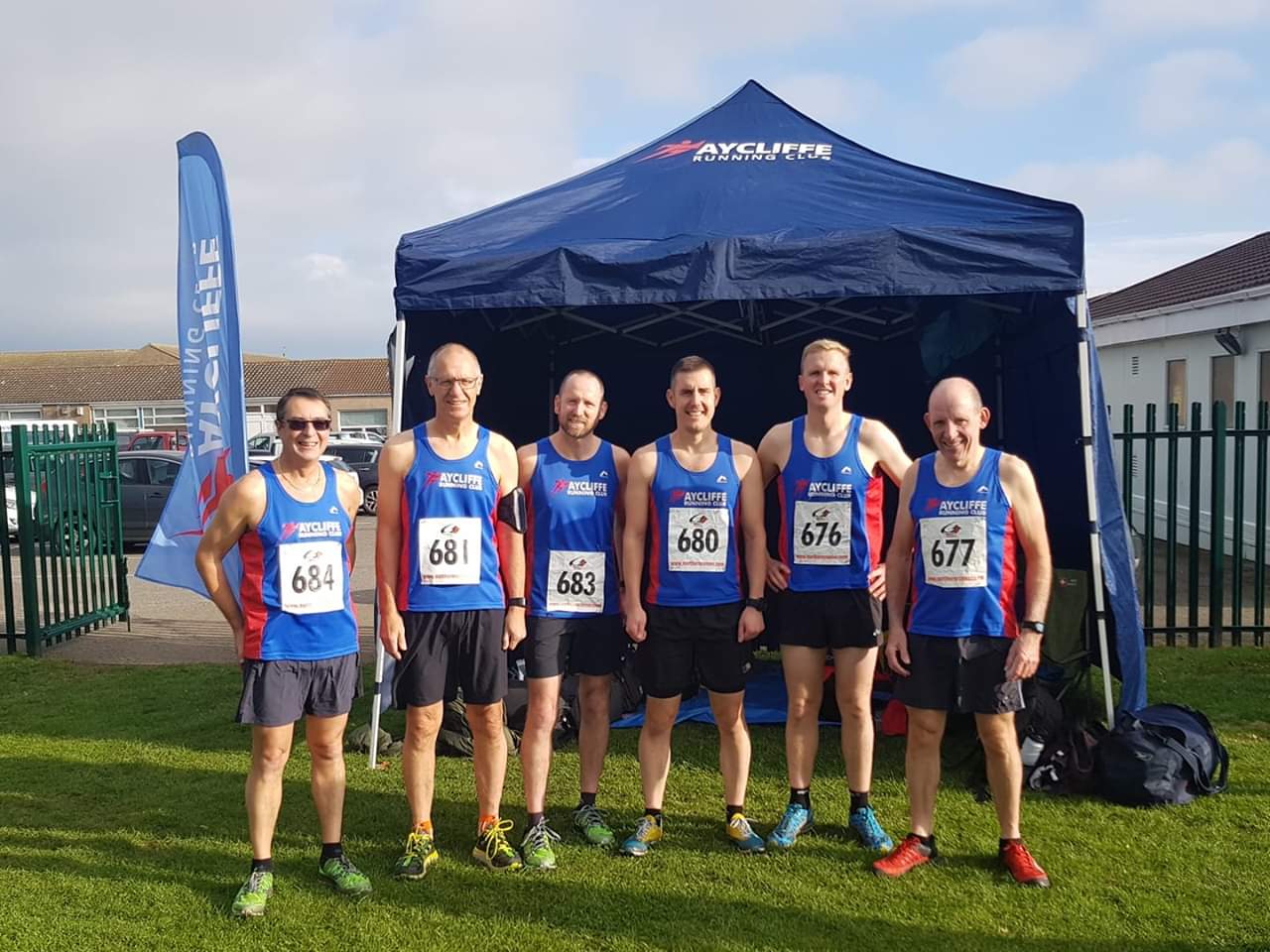 It was also a good turn out from the club at the Leeds Abbey Dash. This is becoming an increasingly popular 10k race with club members as it is known as a fast course in the centre of Leeds. First home for the club was John Surtees in 35.33. He was followed by Tracey Surtees 41.45, Stuart Joyce in 41.46, Peter Smith in 44.35, Trish Kay in 49.28, Bev Phillippo in 58.01, Lisa Dowell in 1.00.07and Dave Blewitt (running with and supporting his partner) in 1.06.44.
Also on Sunday was the second race in the NYSD Cross Country league. This race took place on the outskirts of Whitby and there was another good turnout. It was however a surprisingly dry and warm day so the runners escaped the usual mud associated with Cross Country. In the ladies race of approx. 5k, Michelle Jane was first home in 24.16, followed by Susan Milburn in 27.47, Kathleen Tonge in 33.01, Melanie Rowland in 33.19, Sandrine Hewitt in 34.36 and Jane Burnside in 34.39.
In the mens race of approximately 10k, Mark Wade was first home in 35.26, followed by Andy Talbot in 39.09, Richard Holland 40.09, Richard Campbell in 42.03 and Richard Tonge 56.49.
Finally three of our members made the journey across the pond to the 'Big Apple' to partake in the New York Marathon.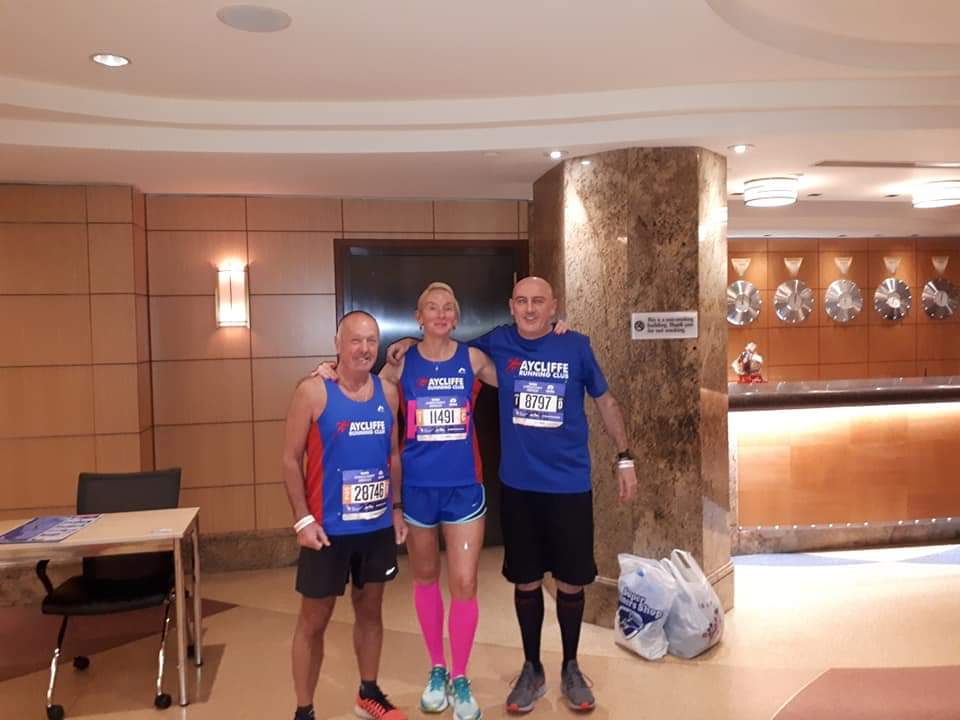 All three runners describe this race as very tough and undulating but said that the crowds were amazing and certainly helped keep them focused en-route. Rob Nicholson completed this in 4.22.37 while Ste Sutheran finished in 4.44.23 and Angela Sutheran in 4.48.21.
For anyone interested in joining the club, you can simply turn up at one of our sessions all of which start from the Oakleaf Complex in Newton Aycliffe. Monday night is beginners run at 6.30p.m., Tuesday is endurance/speed session from 7.00 p.m., and Thursday is a track session and this takes place at Shildon Track.
Further details can be found on our website or facebook pages or alternatively you can message the club via Facebook for more information.