By Donna Campbell
The racing for members of ARC began last week on Wednesday night with the last of the Darlington Trail Series.
This run took place at West Park, Darlington in which runners had to wear head or body torches.
Six of our members took place in this race. First home for the club was Richard Holland in 20.02 (6th place overall) followed by Dave Blewitt in 22.34, john Heywood 23.55, Rob Nicholson 25.55, Lindsey Brown 27.27 and Sam Elwell 31.19.
On Saturday Susan Cranswick attended the Parkrun in Shildon on a very cold and snowy morning where she obtained a PB of 22.44
Later on Saturday a good number of runners attended the third fixture in the Harrier League Cross Country. This took place on the grounds around Gosforth Race Course and was a course enjoyed by all the runners.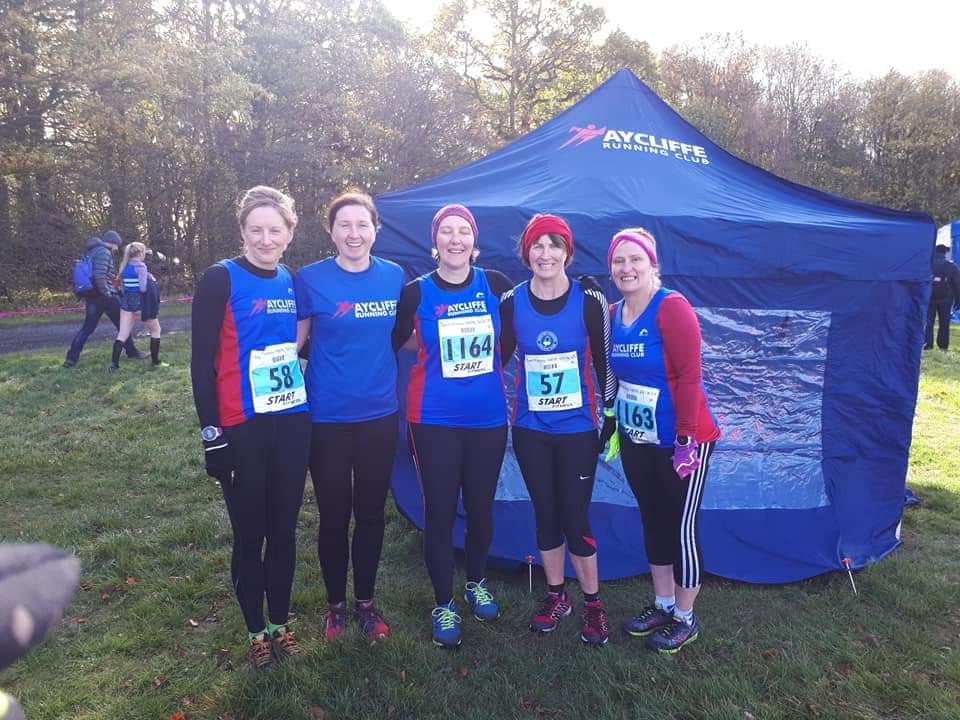 Despite the early wintery start, the weather conditions did improve although it remained cold and the rain, sleet and snow had made quite a deep puddle for the runners to go through.
In the ladies four-mile race, Tracey Surtees was first home for the club and was 6th overall in 28.45 followed by Michelle jane in 29.57, Susan Milburn in 33.59, Melanie Rowland in 41.24 and Donna Campbell in 43.43.
It was then the turn of the men to complete their six-mile race. First home for the club (5th overall) was John Surtees in 36.12, followed by Mark Wade 36.55, Richard Campbell 41.35, Andy Talbot 41.48, Richard Holland 42.59, Stuart Joyce 44.14, Trevor Needham 46.21, Alan Wilks 49.18, Rob Nicholson 53.17, Dave Blewitt 53.38 and In Baronowski 56.19.
On Sunday Julie Nisbet travelled northbound to take part in the Hexham 10k. Julie completed this in a time of 51.20, obtaining a PB.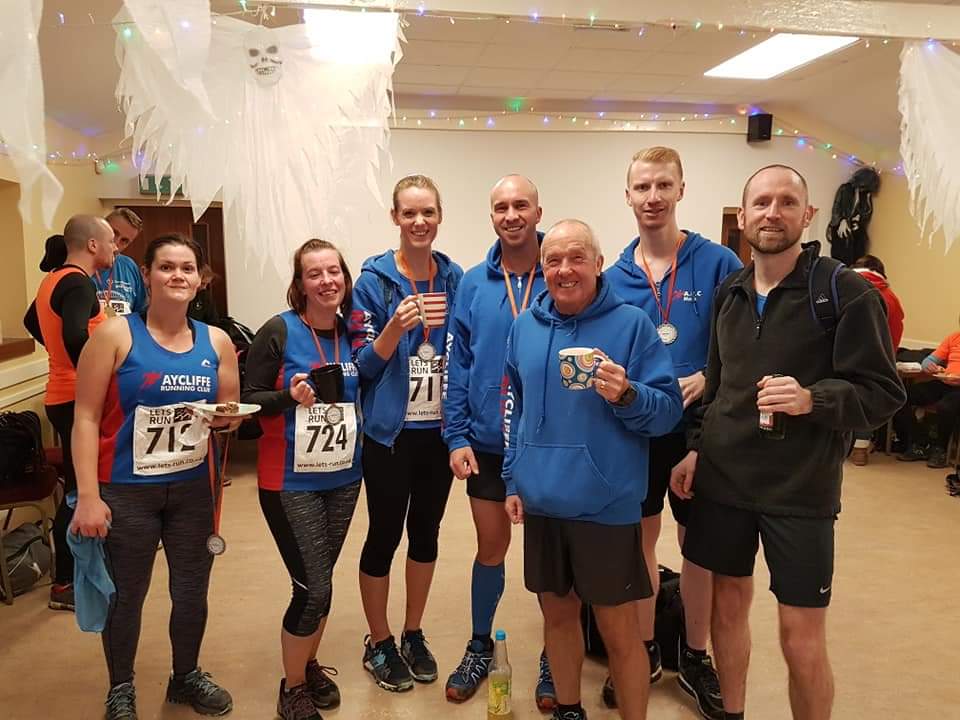 Finally, also on Sunday several members took part in the Run Fit Trail 10 in Hart near Hartlepool.
Unfortunately, the winter weather had made the route difficult in parts and the course was also long. Despite that Richard Holland was first home for the club in 54.29, followed by Mark Bainbridge in 59.13, Simon Tuner in 1.02.33, Rob Nicholson 1.080.51, Heather Fenwick in 1.10.54, Lindsey Brown in 1.12.51 and Gemma Holland in 1.19.21.
For anyone interested in joining the club, you can simply turn up at one of our sessions all of which start from the Oakleaf Complex in Newton Aycliffe. Monday night is beginners run at 6.30pm, Tuesday is endurance/speed session from 7pm, and Thursday is a track session and this takes place at Shildon Track.
Further details can be found on our website or facebook pages or alternatively you can message the club via facebook for more information.