Aycliffe Today editor Martin Walker takes a look back at some of the stories making the headlines on aycliffetoday.co.uk during another eventful 12 months for Aycliffe Business Park.
In the second of four parts, we take a look back at the months of April, May and June…
APRIL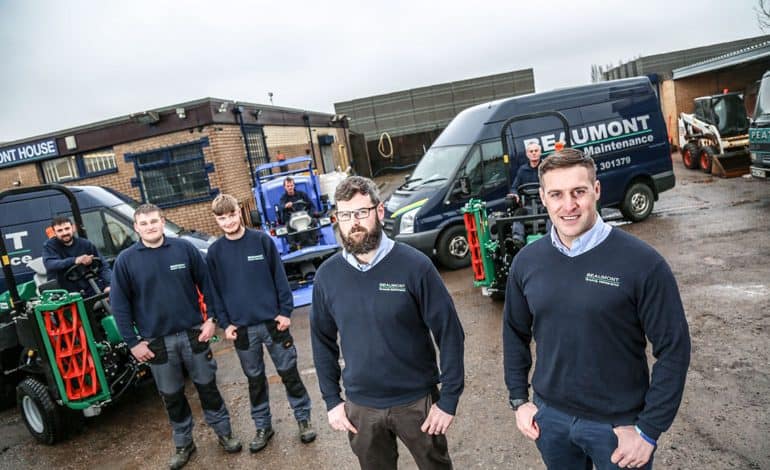 • Family-run Beaumont Grounds Maintenance reveals the appointment of five new members of staff, including former Royal Air Force engineer Craig Taylor, who spent his RAF days fixing fighter jets, as head of maintenance.
• Midlands-based developer Richardson Barberry is assigned to drive forward plans for the 55-acre Forrest Park development – which will include more than 1.75 million sq ft of business and industrial units and the potential to accommodate a rail freight interchange, as well as a pub and restaurant.
• Formica reports an increase in sales, which enables the firm to almost lave its operating losses. The firm – which makes laminate products for the residential and commercial sectors from its sites in North Shields and Aycliffe – saw its turnover grow from £64m to £77.5m.
• Hardwick Hall hotel reveals a new-look after the completion of a £500,000 refurbishment which included a restoration of its great hall.
• Tekmar Energy celebrates winning major contracts from Dutch contracting company Van Oord to supply its systems on two projects.
MAY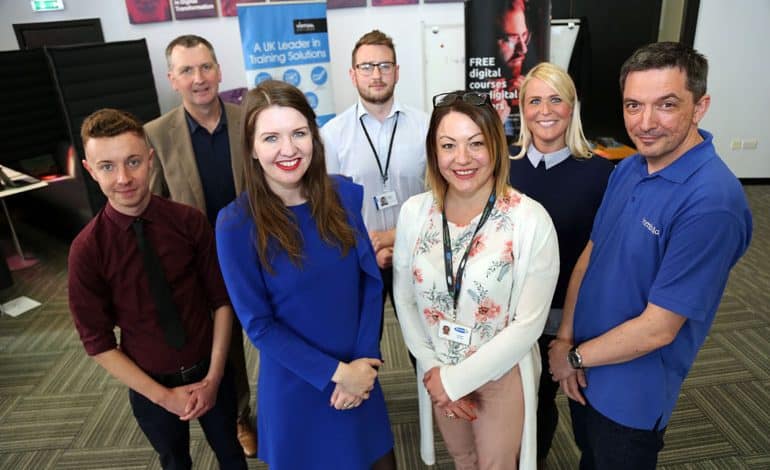 • Aycliffe-based Baltic Training and Virtual College were among the exhibitors at a digital careers fair event held in the Rivergreen Centre at Aykley Heads in Durham, organised by tech firm RAW Digital Training alongside DurhamWorks.
• The Centre for Process Innovation (CPI), which had earlier revealed it had opened a new state-of-the-art printable electronics centre on Aycliffe Business Park, inspires the workers of tomorrow after partnering with UTC South Durham on a 12-week educational programme.
• Engineering and manufacturing expo EMCON – formerly known as Oktoberfest – reveals Stadler Rail as its new headline sponsor.
• Former college student Laura Pickering takes on a new admin role with South West Durham Training after joining the organisation on an 18-month level 3 apprenticeship in business administration.
• Stiller Warehousing and Distribution is named Company of the Year at Aycliffe Business Park's fourth annual Make Your Mark awards ceremony, attended by more than 200 people at the Xcel Centre.
JUNE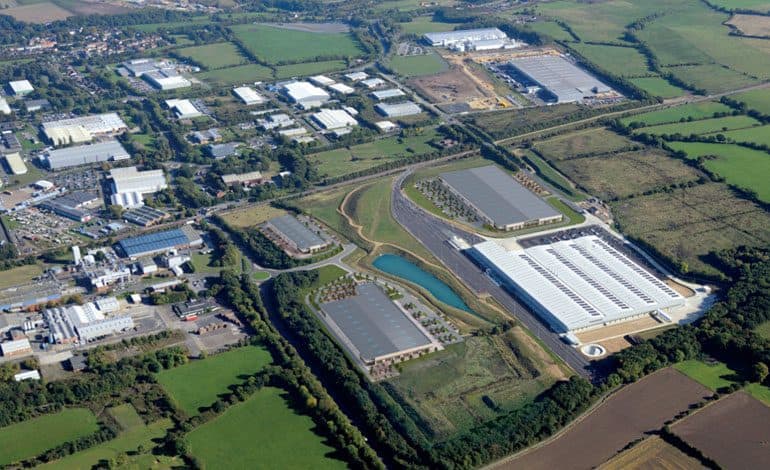 • The developers who brought Hitachi Rail Europe to Newton Aycliffe – Merchant Anglo – reveal plans for an exciting new large-scale development, Station Place, which would include three new units covering a total 25 acres.
• Tekmar, which employs around 110 people at two sites on Aycliffe Business Park, reveals plans to raise at least £70m by floating on the London Stock Exchange's AIM.
• BTS Facades and Fabrications announces major expansion plans with new funding from Barclays.
• Roman is featured as one of London Stock Exchange Group's 1,000 'Companies to Inspire Britain' report.
• M&G Real Estate – one of the biggest owners of land on the business park – says it has completed 115,900 sq ft of lettings in 18 months, taking the asset to 90.65% occupancy. M&G acquired its 677,000 sq ft site in 2013, with over half a million square feet being let or sold in 51 deals.