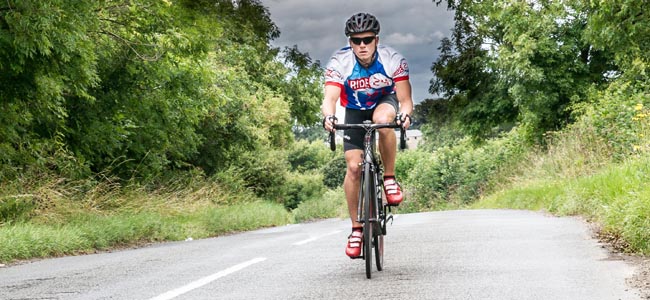 Charity cyclist Anthony Cox delivers his own inspirational recollection of a gruelling London-Newcastle bike ride…
As I woke at 7:30am on Saturday, having woken every hour to check the time (I really didn't want to sleep in today!), I began to feel nerves and excitement for the challenge I was soon to begin.
Could I really cycle 310 miles from London to Newcastle in less than 24 hours?
After a quick 'continental breakfast' I put my kit on, packed my bag and made the short ride from the hotel to the start line.
As I arrived I was greeted by a huge start banner and over 100 cyclists making their final bike and kit adjustments.
The countdown to our 10am start began. By now I was itching to get going!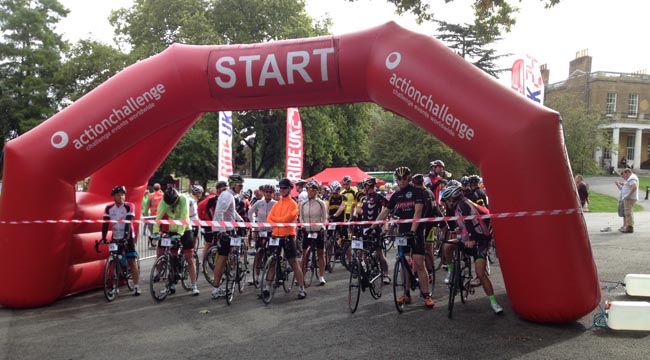 After a quick safety briefing, a few 'selfies' and a final Facebook update, we were ready to go!
A countdown from 10-1 and we were off! A short spin out of Clissold Park and onto the roads of North London. Was I really going to complete this, my biggest challenge to date?
The first 10 miles were stop-start as we made our way out of London. If there was a red light to hit, we more than likely hit it.
Once we reached the country roads, however, we got into a good rhythm. My aim for the day was to stay with the front group to minimise the waiting time at each rest stop and to complete the challenge as quickly as possible. The first stage of 43 miles flew by and we soon made it to the first rest station in Royston.
As the ride progressed, these rest and food stops were vital. They gave us the chance to refuel, stretch our legs and most of all top up our chamois cream!
The second stage of 43 miles also took no time at all, taking us to 86 miles so far and to the first hot food stop in Peterborough of BBQ food and pasta. I was going well and feeling good so far but I knew the worst was to come.
Although the following longest stage of 58 mile proved to be relatively uneventful if a little quicker than the previous 86, I began to experience my first problems of the day.
Although replacing up to 600 calories an hour is essential, exercising and eating over a long ride are not a combination the body really likes – hence the start of my stomach cramps and trapped wind.
As night time approached and we reached the 144 mile point at around 8pm, I knew my only choice was to eat anyway and suffer the consequences as without the energy I would not make it through the night.
Now at Lincoln heading for Goole, the following 51 miles would be the proper start of my challenge.
As we passed the 12-hour mark and approached midnight, there seemed to be no let up in pace from our lead rider Bruce – an ex pro Australian cyclist who had recently cycled 2,800km in a week. How he rode virtually the entire 310 miles at the front is staggering! The hard pace combined with my stomach pains and the fact we were in the early hours made the majority of the night ride very tough.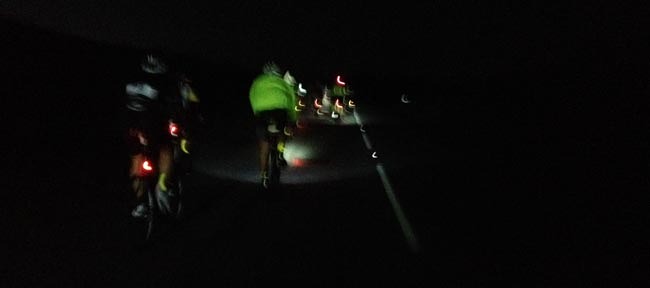 I remember at times thinking it would never end. The thing with cycling in total darkness with just a few bike lights ahead of you is that you have very little concept of time or distance travelled. Thinking 'we must have gone 20 miles since the last stop' only to learn it was just 10 really dampened my spirits at times.
However, thinking about why I was riding really helped. I am proud to have raised money through my challenge for Teenage Cancer Trust and really hope it can make a difference.
At the fifth stop in Easingwold and with just one more stop until the finish, I reached my lowest point. Having cycled over 230 miles so far and still being awake at around 3am, I felt as though I'd been for a night on the town. I was certain by now that I would never attempt a similar challenge again.
By this point I had stopped eating because it was causing too much pain – something which would eventually catch up with me as energy levels dropped. Even drinking water was making me feel sick. The only thing that really kept me going was knowing that during the next stage we would pass just a couple of miles from my home town where a huge moral boost awaited!
As we approached Sadberge, a local photographer, Dave Stox, was waiting ready to get a few snaps.
I also knew that further along the road at Hardwick Park were my girlfriend, mam and step dad waiting to cheer me on and my sister and niece waiting at the next stop in Coxhoe. This gave me a huge energy boost and I was soon riding at the front as we pedalled along familiar roads.
I honestly think that without the support I would have struggled to complete the final stage of the ride. In the toughest moments ahead thinking of them gave me the slight edge I needed.
Now in Coxhoe, there was just 26 miles separating me from the finish line in Newcastle.
Before this, I never actually thought it would be possible to fall asleep while riding a bike. But by the time we reached Durham, I was starting to wonder if I could stay awake at all!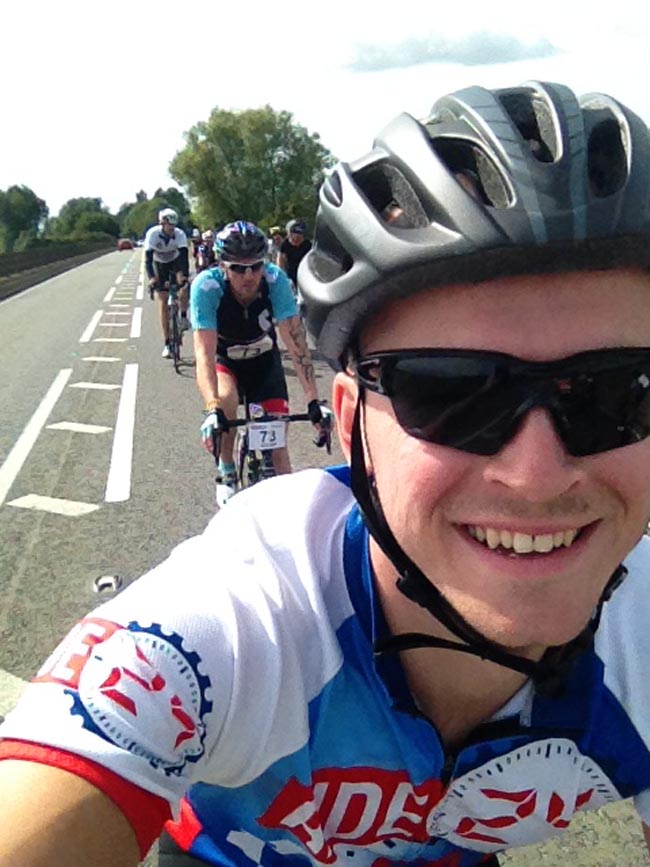 It had now been 24 hours since I had woken the previous day and eaten my continental breakfast, while also cycling around 290 miles. Any sort of uphill road required 100% effort just to reach the top. And with the following miles through Gateshead and Newcastle a painful blur, the finish line was almost within touching distance.
As we turned up the road towards the finish at Heaton Manor School, I began to get a lump in my throat. Am I really about to finish the biggest challenge of my life so far?
All of those hours of training, the pain and fatigue during the previous day of riding. All I could think of was my loved ones waiting at the finish and all of the kind words of support and donations – some from people I've never even met.
Then, finally, the relief that I had finished. The relief that I didn't have to turn the pedals again. The relief that finally after the longest and toughest night I have experienced, I could relax and enjoy a few much-needed hugs!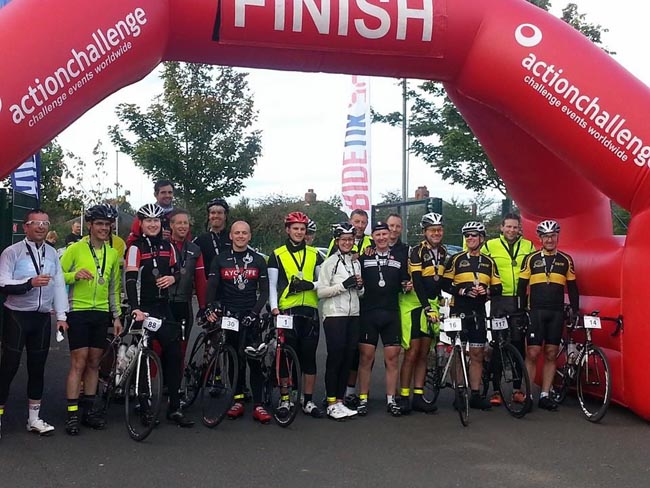 On 30th-31th August I completed something I will never forget. I cycled from London to Newcastle, a total of 311 miles, in 22 hours 8 minutes.
To date I have raised around £1,450 for Teenage Cancer Trust during my Ride 24 and I really hope I have done Mark and my grandad proud.
I'm not sure if I will ever achieve something like this again, but I am sure that if you put your mind to something and work hard enough, then most things really are possible!