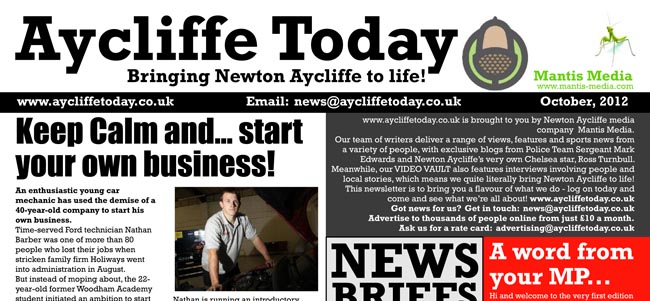 Businesses have an opportunity to advertise directly to more than 30,000 people from just £50 this week.
Aycliffe Today's popular printed newsletter is due for its second release this weekend.
And there is still a limited number of advertising available from as little as £50.
Our December newsletter will start going out to 10,000 homes in Newton Aycliffe from Friday, with a readership of more than 30,000.
Advertisers will also benefit from links from our popular social networking accounts – with almost 900 'likes' on Facebook and 620 followers on Twitter.
To make an enquiry, call Martin Walker on 07826 525907, or email [email protected]
Click on the link to download our latest newsletter: AT monthly October 2012