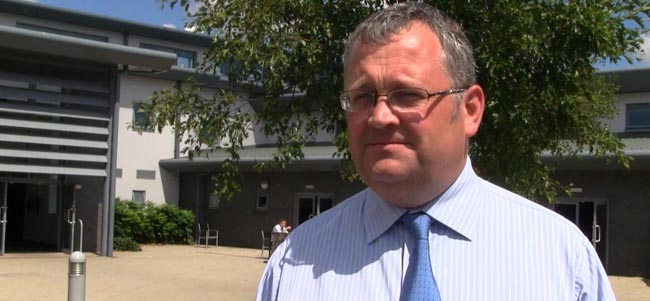 By Martin Walker
Hitachi Rail Europe say the "hugely important" new train deal will take manufacturing at its County Durham factory up to 2020.
Hitachi announced a new £1.2bn deal to build 270 carriages as the second phase of the Intercity Express Programme (IEP).
This tops up the original £4.5bn contract to make 596 vehicles at the Japanese firm's £82m train-building factory at Aycliffe Business Park in Newton Aycliffe, which is start construction later this year.
It means the factory's capacity is already half full for when it's due to start production towards the end of 2015 – securing the long-term future of its 730 staff.
Darren Cumner, the Aycliffe plant manager for Hitachi, said: "This is the second large order that we've won and takes manufacturing up to around 2020, so it's massively important for us today.
CLICK HERE TO SEE OUR VIDEO INTERVIEW
"The factory itself has about 50 per cent capacity at the moment with this order, up to 2020, so we still have room to take plenty of orders, and that's our main focus."
Hitachi were dealt a small blow three weeks ago when they failed to win a £280m contract to build 60 commuter trains for Deutsche Bahn in Germany.
But Mr Cumner said: "We're going to bid for a lot of orders – sometimes we're going to win them, sometimes we're not.
"The good thing at the moment is we are winning the big orders and we are filling the factory and that's what we've got to continue to do."
Hitachi don't expect to announce any more major deals any time soon, with the focus very much now shifting towards the construction of the Aycliffe site.
"We're still working on things but there won't be any major announcements in the short-term," added Mr Cumner.
The latest order for the trains, called the class 800 series, will be operational on the East Coast Main Line from 2019 and will deliver significant benefits to passengers, including boosting capacity by 18 per cent and improving train reliability by a factor of five.
£1.2BN BOOST FOR HITACHI & AYCLIFFE!