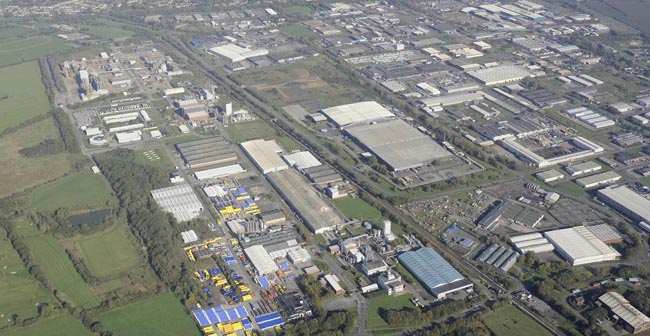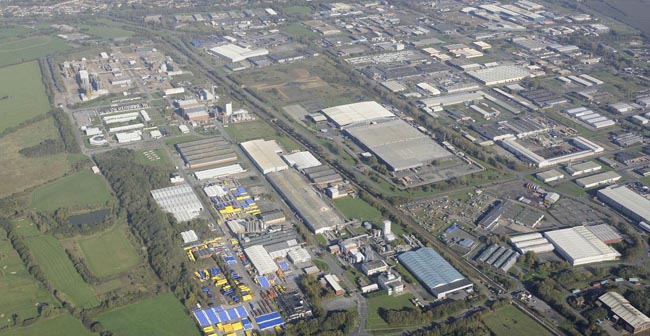 By Martin Walker
Businesses in Newton Aycliffe say the town's business park will recover from RFMD's demise.
News broke last night (Tuesday) that RF Micro Devices (RFMD) had announced plans to close its Newton Aycliffe plant.
The closure of the facility, and its 200 jobs, will be scheduled over the next nine to 12 months.
But business leaders on the Park insist that while it is a blow, those employees will find new employment close by.
Ebac is looking to double its workforce by 200 jobs with the creation of its new washing machine facility and say Aycliffe is the perfect place for them to do that, while Hitachi promises to bring more than 700 new permanent jobs and thousands more in the supply chain.
Pamela Petty, managing director of Ebac, said: "This is obviously disappointing news, particularly for those people who are at risk of losing their jobs.
"At Ebac we are committed to an expansion programme to begin to manufacture washing machines in Newton Aycliffe, creating more than 200 jobs in total.
"We know there is a strong, willing workforce in this area, and we believe we can recruit an excellent team for this extra work."
Meanhwhile, one business leader insists small and medium-sized enterprises (SME's) on Aycliffe Business Park also have a big part to play.
Craig Peterson is managing director of Carlton & Co which manages the HUB Workspace.
He said: "The loss of RFMD and 200 jobs would be an undoubted blow, and for those employees a worrying time, but let's focus on the positives.
"Yes there are new jobs in the pipeline with Hitachi and Ebac, but SME's also have a huge part to play.
"At the HUB alone, SME's have created 40 new jobs in the last 18 months because Aycliffe is a thriving place to do business.
"The likes of Design 365, Wallworth Associates, Driver Hire, Big Energy, Echo Graphics, Au Fait Marketing and Splash Print Management have all taken on new staff recently and are looking to employ more people."
Mr Peterson added: "The role SME's can play collectively in the country's recovery can't be underestimated.
"There are 4.8 million SME's in the UK – if half of them took on one employee, there'd be no unemployment, so that tells you how much of a role they have to play."
RFMD TO CLOSE AYCLIFFE FACILITY