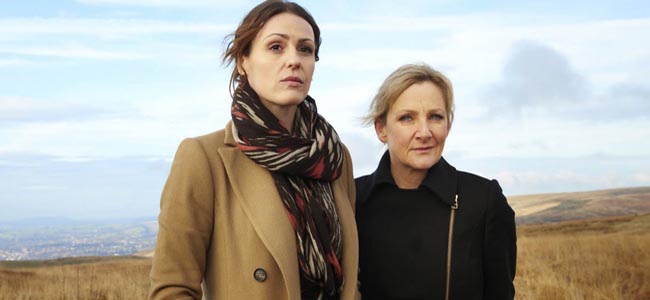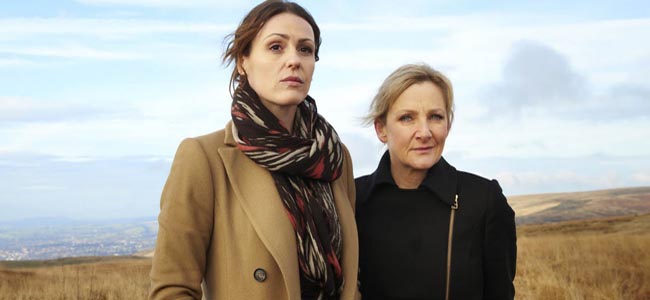 Brodie Millichap picks out this week's TV higlights…
Five Picks Of The Week
Bedtime Live: Tuesday 8pm, Channel 4.
Getting children to sleep has been a problem for many families. This week, Jake Humphrey and Professor Tanya Byron tackle the problem head-on, as they look to send naughty twins and triplets to bed.
The Syndicate: Tuesday 9pm, BBC1.
Becky, flush from her lottery win, is faced with a dilemma as to whether she chooses sweet but poor Luke or flash and strapping Rugby player Matt. Who will she choose?
Scott & Bailey (pictured): Wednesday 9pm, ITV1.
Rachel struggles to deal with the pressure as she is implicated in the attack on Nick Savage. She turns to Sean for comfort.
The Intern: Thursday 9pm, Channel 4.
The world of fashion is where we travel to this week as three youngsters are given the opportunity to land their dream job. They must impress founder of my-wardrobe.com first, though, in what is a fast-paced and cutthroat industry.
8 out of 10 Cats Does Countdown: Friday 9pm, Channel 4.
Jimmy Carr and the gang take over one of Britain's most famous gameshows to hilarious effect. He is joined by Rhod Gilbert, John Richardson, Lee Mack and Rob Beckett. Tim Key is in dictionary corner.
Soap Watch
In Coronation Steet, it's Sunita's funeral and for Karl it all seem to get too much for him as he rushes from the service. Will he reveal his secret?
In Emmerdale, it's Gennie and Nikhil's wedding day, but they are waiting on the arrival of the bride's adoptive Mum Brenda. Will the poorly Mum make it?
Eastenders sees their own wedding this week as Sharon and Jack try to get married for the third time. Will it be third time lucky, or will Phil Mitchell ruin their big day?