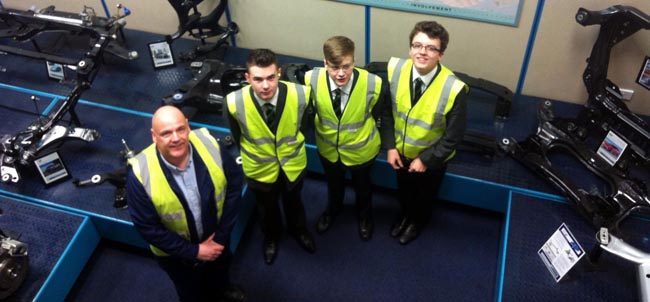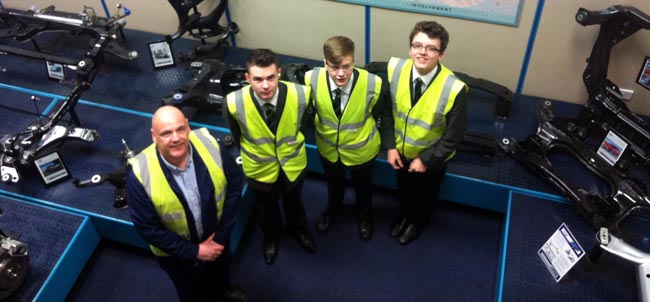 Over the past term a group of nine Year 11 students have been taking part in an apprenticeship challenge with Gestamp Tallent.
Each week students have been working in teams to tackle a variety of challenges with a business or engineering focus.
The challenge has concluded with an interview day at the plant in Newton Aycliffe.
Students tackled a range of activities including a group design and build task and a plant tour.
Students then faced a one on one interview and then a presentation where they presented the work that they had prepared from the school sessions over the term to a range of representatives from the company.
The Tallent team will be coming into school to offer an apprenticeship opportunity to the most successful student in the challenge.
Tallent may also offer other apprenticeship opportunities to any students that demonstrated the skills required to work and learn successfully with the multinational company.
Woodham Academy headteacher Christine Forsyth says: "This is a fantastic opportunity for all of the students involved to learn more about apprenticeships. I know that Tallent will once again acquire a first-class employee, whoever wins the challenge."