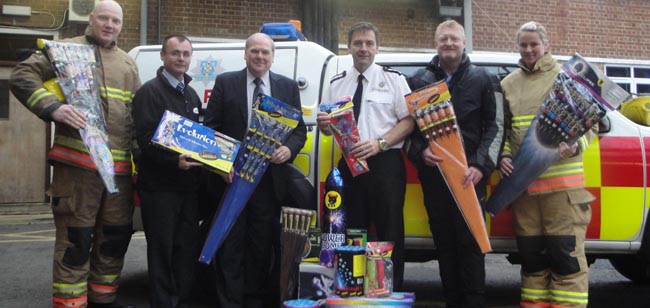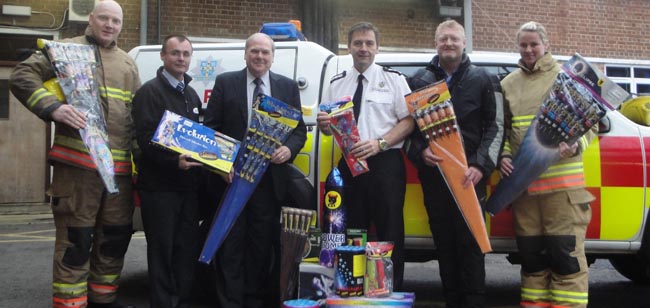 Newtonians are being reminded about fireworks safety in the lead up to Bonfire Night.
Durham County Council, Darlington Borough Council and Durham and Darlington Fire and Rescue Service are working together to help people to keep themselves and others safe when holding Bonfire Night parties in their own communities.
Four workshops, which are free and open to any member of the public, are being held later this month to give expert safety advice.
The arrangements for the workshops are as follows:
· Monday 21 October – Newton Aycliffe Fire Station;
· Tuesday 22 October – Darlington Community Fire Station;
· Wednesday 23 October – Bishop Auckland Fire Station; and
· Thursday 24 October – County Hall, Durham.
The workshops will be open from 5.30pm, for a 6pm start, and will finish at 7.30pm.
People are also being reminded to only buy fireworks from a reputable retailer to avoid being sold illegal or counterfeit fireworks, which do not meet safety standards and could cause serious injury.
Cllr Brian Stephens, Cabinet member for neighbourhoods and local partnerships at Durham County Council, said: "We want to ensure people can enjoy their local Bonfire Night events safely.
"These workshops are aimed at people who are unable to attend an organised fireworks display and who plan to hold their own small Bonfire Night party in their local community."
Cllr Chris, McEwan, Darlington Borough Council's Cabinet member for economy and regeneration, with responsibility for regulatory services, said: "As we start to prepare for Bonfire Night, safety is paramount.
"I urge everyone who is organising their own event to attend one of the workshops."
Andrew Allison, community safety manager for County Durham and Darlington Fire and Rescue Service, added: "Fireworks can seriously injure and scar people for life if they are not treated with care.
"It is important that they meet safety standards and they should also be stored properly.
"The firework safety code must also be followed at organised or small bonfire night events and these workshops are designed to give organisers expert advice about how to make their event safe and enjoyable for all."
Trading standards officers from Durham County Council and Darlington Borough Council will also be visiting retailers to give advice on the safe storage of fireworks and check that procedures are in place to prevent fireworks from being sold to children.
Test purchasing will be carried out to ensure those procedures are being followed properly.
Anyone interested in attending one of the workshops should contact Durham County Council on 03000 260 920 or by emailing [email protected]
Further information is available at www.ddfire.gov.uk
People can report fireworks safety issues, such as suspected counterfeit fireworks or underage sales, to Durham County Council on 03000 260 913.