Family-run Ramsey's Garage on Aycliffe Business Park is looking to the future as it celebrates 30 years in business.
The independent, family-owned car sales, service and MOT business is a name familiar to many on the business park, as well as to many residents of Newton Aycliffe and beyond.
Founded in 1993 by Jeff Ramsey, his wife Gillian and his younger brother Ian, they placed excellence and reputation at the heart of their business – and this is still the case today.
High-quality customer service and a willingness to move with the times has been key to three decades of success for the business, which is based on St Cuthbert's Way.
Jeff's untimely death in 2007 left Ian and Gillian to direct the business. They were soon joined by Gillian's son Elliott, who runs the Aftersales and Service side.
The modern and well-equipped workshop offers a comprehensive range of vehicle services and repairs, plus an MOT testing station, all staffed by fully qualified technicians.
Gillian believes Jeff would have been immensely proud of what he founded, after the closely-knit family team successfully navigated the pandemic to come through the other side as strong as ever.
"We've been here for 30 years now and have seen many changes in the motor trade in that time," says Gillian.
"Our success is down to our customers, especially those from our local community.
"People come from far and wide to buy cars nowadays, usually after viewing them online, but we also have lots of very loyal local customers – some of whom are now sending their children or grandchildren to us!
"We've also got families who are coming up to buying their 30th car with us."
"Our core business is still local – and for that we've got to thank the people who have kept us here," Ian added.
Ian, Gillian and Elliott have all been quick to respond to these changes.
With most people now buying their cars online – or at least doing their research online before stepping foot on a garage forecourt – the team knew they had to up their marketing game.
Remembering a time when the only car adverts consisted of simple text-based listings in local newspapers and the odd visit from an Autotrader photographer, who would come in to take a few snaps, Ian says: "For customers nowadays, 80 per cent of their journey is done online before any contact is made with the garage.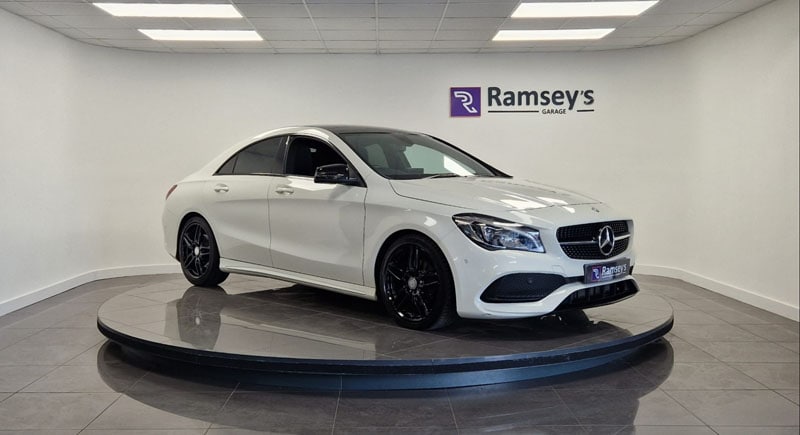 "It has come a long way since 1993, when you had one line in a newspaper to describe each car!".
To accommodate today's social media demands, Ramsey's have recently had a photo-booth area created in the showroom, complete with a turntable, which enables high quality photo and video images of each car to be captured for their website, as well as for social media channels, most of which Elliott takes care of.
Ramsey's has also recently added a successful Camper Van Hire offering to its list of services, thanks in the main part to Elliott.
He got the idea after hiring a camper van from a different firm and "falling in love" with the business idea.
"I came back from my trip and did a bit of research and found not many people were offering this service locally, so it was a viable business," Elliott says.
The firm bought its first VW Transporter camper van in 2018, adding a second in 2019, just before covid hit.
"The Camper Van hire side had just taken off right before the first lockdown and the timing was pretty good for us with the staycation boom that followed," adds Elliott.
"When restrictions started to ease, people couldn't leave the country and you could only do things within your own household.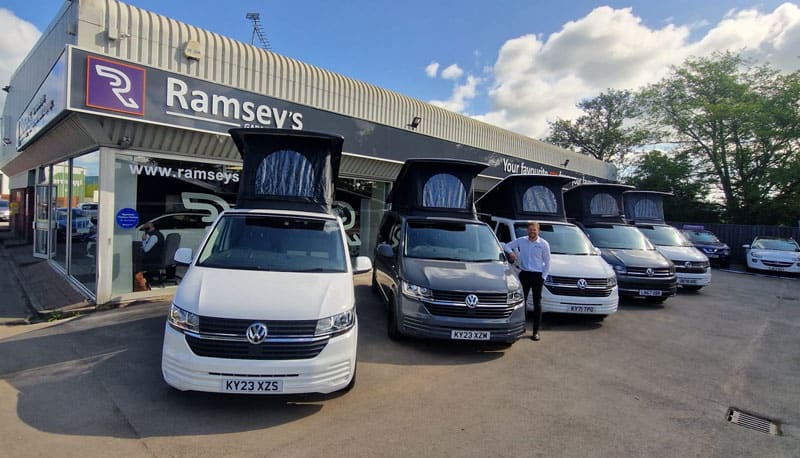 "That's when the Camper Van Hire side of the business started to snowball, as people realised it was a good way to get away and do something."
It's an element of the business that has remained popular, even with the lifting of restrictions on foreign travel.
Ramsey's added a third camper van to its fleet last year and a fourth this year, all of which can be viewed at www.ramseyscampervans.co.uk.
For more information about the vehicle services offered by Ramsey's and cars for sale, visit www.ramseys.co.uk.
DEFIB AT RAMSEYS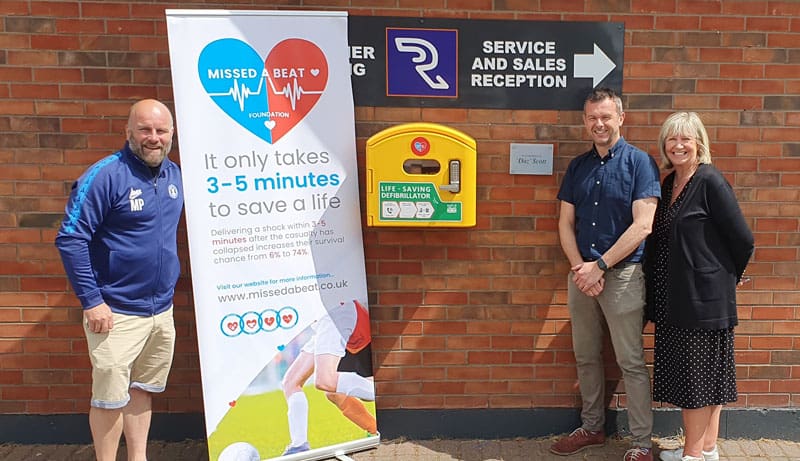 In an effort to give something back to the community, Ramsey's has recently worked with local charity, Missed a Beat, to install an automated external defibrillator (AED) on the outside of the showroom building, adding to the availability of these life-saving devices in the local area.
This came about after a Ramsey's customer (and friend of Ian Ramsey) lost a friend and fellow footballer, who died after suffering a cardiac arrest whilst playing for a local team.
The charity is working to ensure a device is accessible within 500 metres of every person in Newton Aycliffe, greatly increasing the survival rate for people that suffer a cardiac arrest.