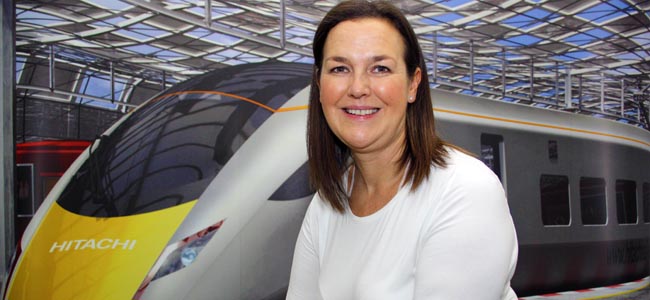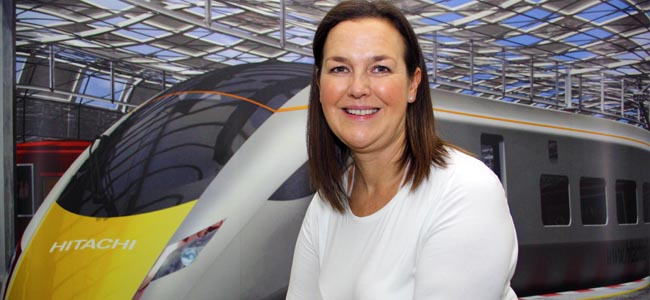 By Martin Walker
Hitachi Rail Europe's first Newton Ayclife-based employee is relishing the challenge she faces with the town's most exciting new development.
Train-building is set to return to the region when work on Hitachi's new facility begins later this year, ready for the arrival of the £4.5bn Intercity Express Programme and other exciting contracts.
The new factory will bring 200 jobs in its construction and more than 700 permanent posts as well as thousands more in the supply chain, with the first train expected to roll out of the factory towards the end of 2016.
Paula Whitehead, Hitachi's newly-appointed category manager for procurement, is now based full-time at the Xcel Centre on Aycliffe Business Park.
Paula, who is from Aycliffe and lives in the town, is the first member of staff to be based full-time at the Xcel Centre.
"I'm really looking forward to the challenge, it's an exciting project for me and it's huge for the town," said Paula, who previously worked as a category buyer for Tata Steel in Hartlepool.
"My main responsibilities will include dealing with companies that supply parts to the new trains.
"But it's the longevity of Hitachi's plans which was the biggest motivation for wanting to join the company – it has a very bright future."
Darren Cumner, who will be the site manager for the new factory, added: "Having this new office as an Aycliffe base is another important milestone for Hitachi Rail Europe.
"Over many months and even years, we have already established strong working relationships with many businesses in the region.
"The next step is to strengthen these and even expand the number of relationships across the area. The new office in the Xcel Centre is the ideal location for this."