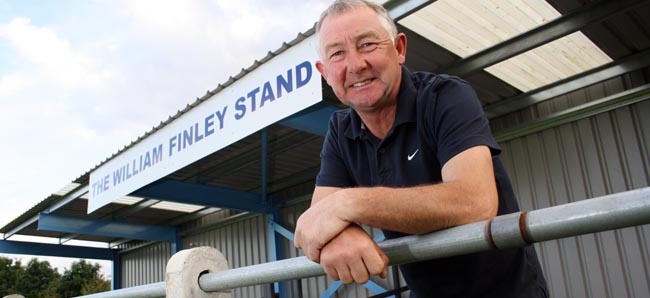 Newton Aycliffe FC manager Allan Oliver admits mistakes were made during the club's difficult season.
The Newtonians chief also says the 2012-13 campaign was his toughest one yet as boss.
But he also says keeping Aycliffe in the Ebac Northern League top flight is his biggest achievement in football.
And he says he's confident of retaining the bulk of his squad for the 2013-14 season, which will start in August, despite losing leading figure Darren Craddock to Shildon.
Oliver told Aycliffe Today: "Mistakes were made early on, to be honest, and we weren't at the races.
"We changed things and probably turned to youth as much as anything else.
"Once we got a win or two we started believing in ourselves and won five out of the last six.
"It looked comfortable in the end, but it was the toughest season I've endured as a manager, and probably the club has.
"We did everything to avoid going down which would have been a bitter pill to swallow.
"I think we're going to keep the core of the players. We've lost one or two, but we're talking to one or two."
Aycliffe struggled during the first half of the season, but rallied towards the end and eventually finished a comfortable 12 points clear of the bottom three, which was a fine achievement by the club who only joined the Northern League second division four years ago.
Oliver added: "Regardless of anything we've done in the past – winning promotion, winning the Wearside League, winning cups in the Durham Alliance – nothing compares to keeping Aycliffe in the first division.
"It's my greatest achievement in management. I think we had about nine points at Christmas, we were down and out. But I told the players I still believed in them."
Oliver was talking to Aycliffe Today during an Aycliffe Business Park event at The HUB Workspace, when he appealed to businesses for corporate support this summer ahead of the 2013-14 season.
More details on that to follow soon – click here to see Oliver's interview.