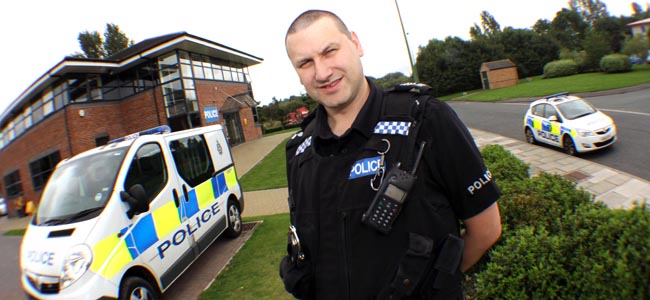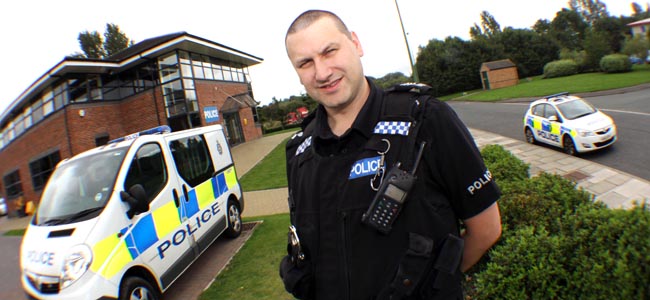 Neighbourhood Police Team Sergeant Mark Edwards gives the lowdown on his officers…
The Newton Aycliffe Neighbourhood Police Team is often changing, with officers being moved to different locations.
Our NPT is active in its work in the community and is also proactive when it comes to talking to residents and being active in the media.
Sergeant Mark Edwards (above, left), who writes a regular blog on Aycliffe Today, is giving our readers an up-to-date lowdown on his troops.
Today, we focus on PCSO Gavin Laycock, who has been with the team since 2010.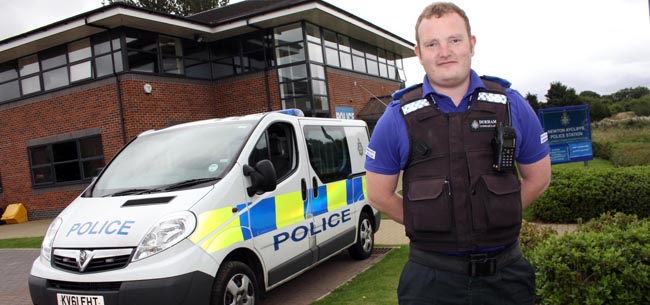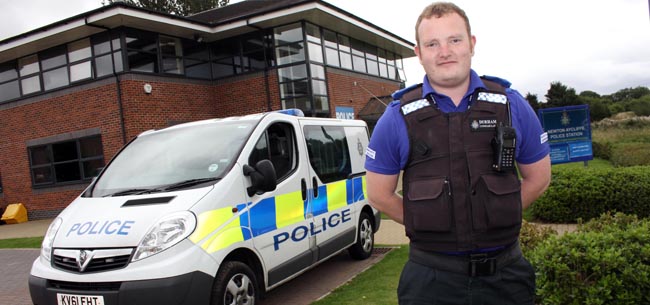 Sgt Edwards says…
"Following some internal changes a couple of months back Gavin moved across onto Shafto St Mary's inheriting former PCSO Scott Hodgson's old beat area.
"Gavin has embraced this challenge and is building upon the work that had already been put in place by Scott – such as the Shopwatch scheme and our work with local businesses.
"Gavin works closely with our partners such as Great Aycliffe Park Wardens and the Town centre Management."