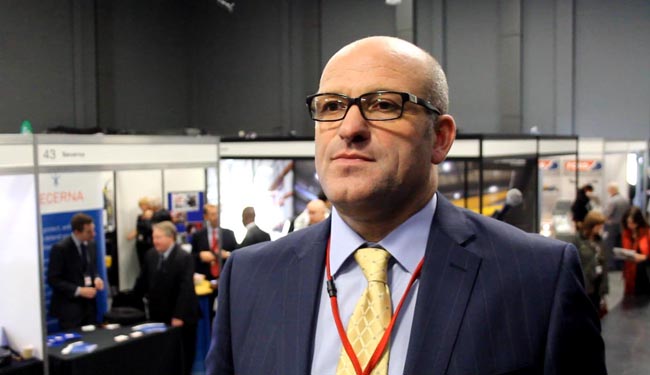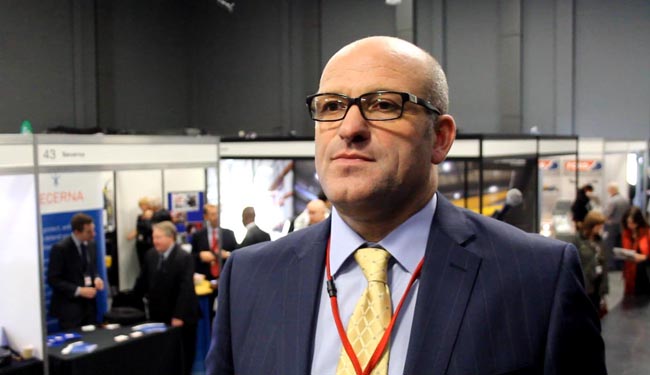 The boss of one of the North-East's biggest companies returned to his roots in Newton Aycliffe – then said pies were the highlight of his time here!
Mike Matthews, managing director of Eaglescliffe-based Nifco UK Ltd and honorary vice president of the NECC, was one of the keynote speakers at the Durham Oktoberfest event in Aycliffe on Thursday.
Mike began his career as an Apprentice with South West Durham Training.
Asked by Aycliffe Today what was his most memorable thing about his time here, he told us: "Beryl's pies… they were absolutely infamous!
"Anyone who went to South West Durham in the 1970s or 80s will remember Beryl's pies. They kept everyone going. Your mam's bait would go in the bin and had a couple of pies!
"The centre manager was Mr Wells, and the fact I remember his name today does great applause to him."
Mike was joking, of course, and said he was delighted to be back in the area, supporting the region's premier engineering and manufacturing exhibition.
He's challenging firms to tackle the skills gap in the industry head-on.
He believes the days of having to change youngsters' perception of careers in engineering and manufacturing are over.
The problem now, he says, is encouraging businesses to take on the keen apprentices and trainees, despite measures in place to provide financial support to firms keen to take on young starters.
"The future is looking great at the moment and we've got a positive balance of trade in the North East, but our biggest challenge regionally and nationally remains the skills gap." he said.
"When I really started to get involved in it in 2009 we were looking at 10% to 15% of all employers having apprentices and that has gone up to 20%.
"But that still leaves a huge number of companies who don't have apprentices. I don't think we have a problem any more with young people not wanting to be engineers, we've changed the perceptions and they're knocking on our door all the time wanting to join.
"The number one problem is to get employers to take them on."