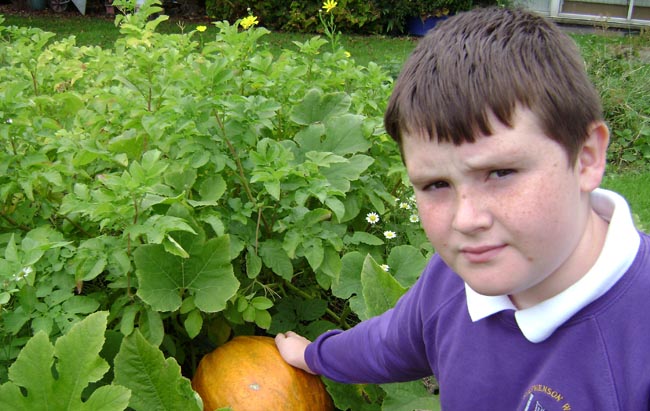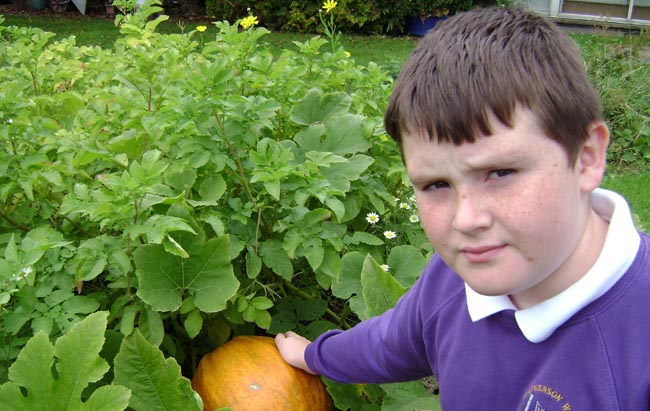 Pupils in the Stephenson Way gardening club received a pleasant surprise when they returned to school last month; a basketball-sized pumpkin had sprouted in the school garden!
Beginning in April, the club has the joint goal of breathing new life into the school's garden area and showing the children that hard work can be fun and rewarding.
Upon seeing the pumpkin, one pupil said: "We planted the pumpkins months ago; it makes me proud to see what we have grown."
The children have also learnt about the importance of wildlife and have constructed a mini-beast haven, an active wormery and a hedgehog house to encourage these animals to visit the garden.
Mostly unused since being damaged by vandals several years ago, the garden now has a bright future with Mr Self planning to run the club all year round. The children are currently planning to plant for the spring and will then keep the site tidy over the winter months.
Next year it is hoped that the site will yield seasonal vegetables and the club hope to follow this year's pumpkin success by setting a goal of growing one for each class in time for Halloween 2014!