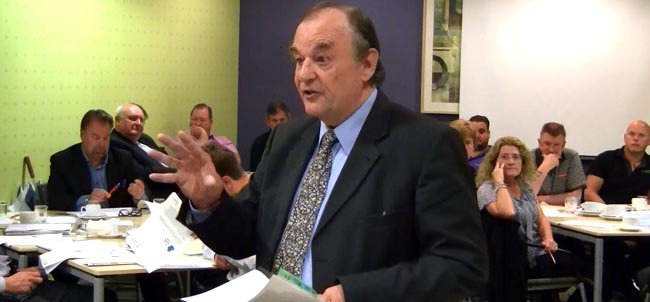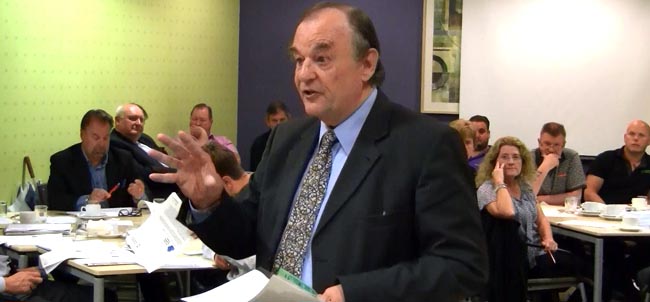 By Martin Walker
Newton Aycliffe is at the centre of ambitious plans to create a specialist engineering centre of excellence for the region.
The University of Sunderland has earmarked Aycliffe Business Park (ABP) to launch a University Technical College (UTC), which is hoped will open in 2015.
The plans are being backed by industrial heavyweights Gestamp Tallent, which already employs 1,300 people on the town, and Hitachi Rail Europe, which hopes to create 730 new jobs when its £82m train-building facility opens in late 2015.
The UTC will cherry-pick 150 14-year-olds from nearby schools every year – no more than 10 per school – and nurture them into German-speaking, work-ready engineers.
The exciting plans, which will be submitted to the Department for Education in October, were revealed at an ABP steering group meeting at the Aston Hotel, Newton Park, on Friday.
The state-funded college will teach students the five core subjects – but will have longer "working" hours and a special emphasis on engineering.
It will also teach them to speak German – "reflecting the importance of that language in technical and scientific communities", the report says.
The UTC, which will have Sixth Form provision, will also have an "adult working atmosphere but a school life", offering a strong cultural and sporting opportunities.
In a joint-report – issued from Sunderland University vice-chancellor Gary Holmes (pictured, above, at Friday's ABP meeting), Hitachi's Aycliffe plant manager Darren Cumner and Gestamp boss David Land – it highlighted a major skills shortfall as the main reason behind the UTC.
But it is unclear whether the proposals will receive everyone's backing, with other local education providers set to be affected by some of their top students being "poached".
If successful the college, which will be the first UTC in the North East, will:
• Be operational in 2015
• Take in 150 students per year (550 to 600 once fully operational)
• Take students from year 10 (aged 14) – post-16 courses will also be on offer
• Have a longer working day (typically 8.30am to 5pm) with homework being completed on the premises.
• Have extended periods of work placement, skills development and project activity associated with the technical curriculum and in partnership with our employer sponsors.
The report, which claims to have strong cross-party political support, says the UTC goes back to the Technical Schools of the 1940s.
"The Engineering industry is in very good shape in our region but has been suffering from skills shortages and unfilled vacancies," the report said.
"This is at all levels from the relatively low-skilled to graduate level. There is a particular need for the well skilled across the sector."
Hitachi hopes to create around 730 new jobs in 2015 and Gestamp Tallent has plans to take on 300 more staff over the years, swelling its workforce to 1,600.
"The arrival of Hitachi Rail Europe as a major new employer adds to what is already a major engineering presence," added the report.
"All our employer contacts locally – and our lead sponsors in particular – are agreed that we need a major new impetus in education and training to help build a highly skilled workforce for a prosperous future."
In response to any potential concerns from local education providers, the report goes on: "We acknowledge, as with every new educational foundation, that we have to persuade a large number of parents and pupils across the region.
"We aim to do this by showing how our UTC will complement existing opportunities rather than replacing them. There will, of course, be worries about schools losing numbers of Year 10 pupils to the UTC.
"We do stress that if we do our job properly the UTC should attract a small number of students from a large number of schools – typically 10 or less per school when averaged across the area."
The plans will be submitted to the DfE next month and hope to get the go-ahead in the New Year.