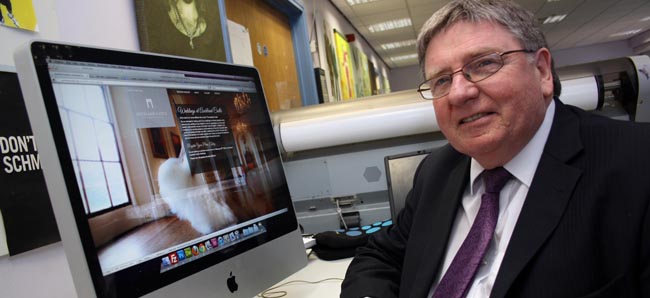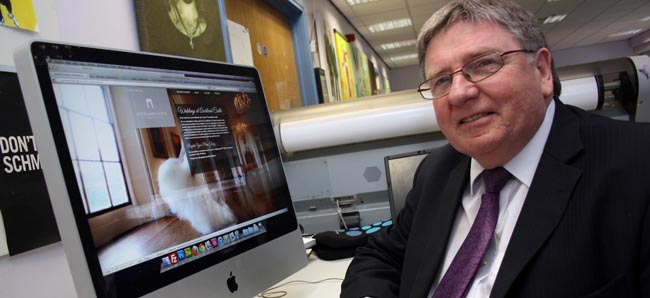 Business Durham chief Stewart Watkins has praised "stunning" new media work that will help to bring a famous North-East heritage site back to life.
Newton Aycliffe-based HPM Group has been commissioned to work on an extensive marketing strategy for the Grade I-listed Auckland Castle, in Bishop Auckland, home of the world-famous Zurburan paintings.
The Auckland Castle Trust has taken ownership of the castle, gardens and medieval park and saved the Zurbaran paintings from being bought up.
It is also funding the restoration of Auckland Castle, with plans to develop it into a Christian heritage centre and a major tourist attraction.
HPM Group is currently working on delivering a comprehensive marketing strategy for the Trust.
And Mr Watkins, managing director of Business Durham, says he's been hugely impressed by the work during a visit of the firm's premises on Aycliffe Business Park.
"Some of the work I've seen at HPM is very cutting edge, very state-of-the-art," he said.
"The designs I've seen on the relaunch of Auckland Castle, in particular, are stunning. They're easy on the eye, very eloquent, and I'm sure will do the Castle justice."
Business Durham provides support to the business community in County Durham, and is the first point of contact for businesses operating in the county, offering advice and guidance to support their growth and development, and providing businesses with an easy route in to County Council services that they may need to access.
The organisation also promotes enterprise, innovation and business start-up within the County.
Mr Watkins added: "There are some wonderful businesses in Newton Aycliffe, and I was thrilled to see some of the technology there is at HPM.
"It's clearly a very forward-thinking company that does some very innovative and exciting design and print work."
HPM has evolved significantly in recent years to become one of the region's highly-rated multi-service marketing agencies.
The company, which employs 45 staff and currently has an annual turnover of £4.5m, has invested heavily to focus on new media marketing strategies and innovative i-publications as well as PR.
HPM boasts firms such as PWS, Wynyard Hall, Durham University, Teesside University and NHS Trusts among its impressive client list, as well as several football clubs including Liverpool, Sunderland and Middlesbrough.
The 100-year-old firm was the first company to reside on Park 2000 at Heighington Lane Business Park in Aycliffe when they relocated there from Bishop Auckland in 2000, and their impressive building was opened by then Prime Minister Tony Blair.
To view some of HPM's work on Auckland Castle, go to www.aucklandcastle.org