A unique sign language service on Aycliffe Business Park now boasts colourful new branding thanks to the work of a neighbouring business.
Aycliffe-based LemonTop Creative has helped Rare Rockets – formerly known as CJ Interpreting Service – to create striking new marketing material and even a mascot.
'Rocko', which is based on Rare Rockets CEO Craig Jones, is the brainchild of LemonTop's design team, who have also helped the firm build a new website.
Craig said: "We wanted something different, unique, and fun – and LemonTop have certainly delivered on all fronts!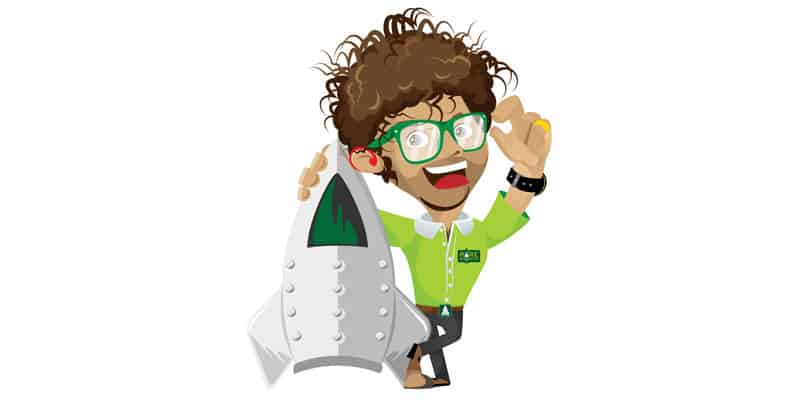 "We wanted our brand identity to have a welcoming and friendly personality, promoting the life-changing services we offer. Our message was all about helping the deaf community realise that anything is possible.
"From the very start of the process, LemonTop just 'got us'. They understood what we're all about and they understood what we stand for – and we're delighted with the end result."
Arron Stoutt, director at Aycliffe-based LemonTop Creative – pictured below (right) with Craig and Rare Rockets head of interpreting Charlotte Kemp – said: "As a brand design agency, we get excited when someone comes to us with a unique proposition and something out of the norm that allows us to let our creative juices flow.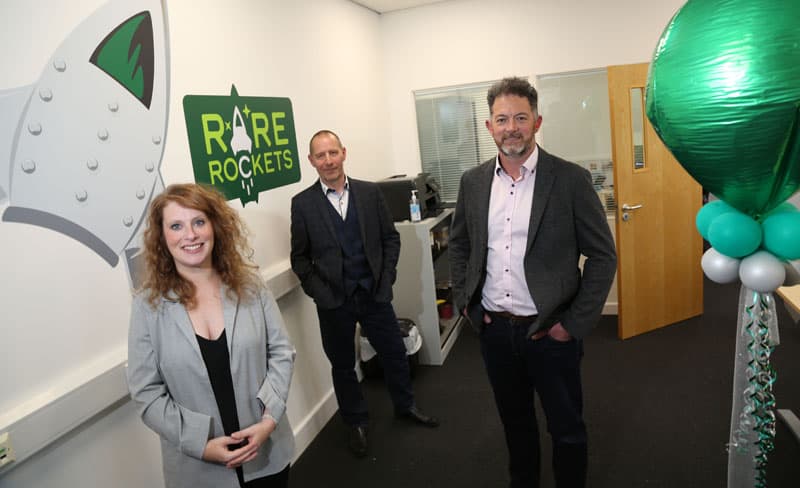 "When Rare Rockets approached us for a new brand identity, they didn't even have a name. Working with the deaf community as interpreters, community advocates and training ambassadors, the field they were in was regarded as serious and corporate but from the beginning they knew they didn't want a traditional brand identity.
"The name Rare Rockets was born from the fact that despite the preconceptions of the disadvantages the deaf community faces, there is no limit to what they can achieve.
"They wanted to promote the fact that even though deaf and hearing-impaired people were in the minority, they can soar to new heights in everything they do.
"After meeting with the team for an in-depth briefing into what they hoped to achieve, we realised the passion and enthusiasm they had for their work and the people they have helped was an inspiration to us all.
"Personality plays a big part in all brand development and the Rare Rockets team are all big personalities in their own right.
"So we decided to have a little fun with this and created a custom illustration of a character who could work as the brand mascot for Rare Rockets."
Rare Rockets aims to empower a unique space where deaf people have equal opportunities and choice to services, interaction and society, however and wherever they choose.
The Aycliffe firm works with deaf, hard of hearing and professional communities across all sectors of language interaction, community support, training and resources, offering a range of services including sign language interpreters and translators, lipspeakers, notetakers and speech to text reporters.
More about Rare Rockets can be found at rarerockets.com.
To find out more about LemonTop Creative and their services, visit lemontopcreative.com.