Aycliffe Juniors entered four teams in to a high profile tournament played in Bridlington over the Bank Holiday weekend.
The Under 8's played two tournaments one on Saturday then started again on Sunday. On the first day they had a record of playing three games, winning two, losing one and finishing second in the group. They progressed to the final and missed out against a strong Redhouse Farm team. In to the second tournament and new teams joined meaning four group games and they again made the final but this time two goals from Rhys sealed a great 2-1 win to take the title. The players were superb over both days and thoroughly deserved their win.
The Under 10's fielded two teams who were named 'Lions' and 'Tigers' for the event. Each team played nine group games. The Lions competed well and showed great spirit playing some strong teams. There were several close games and they came away with 3 draws and a superb win in the last game against Washington which was sealed with a wonderful Jake Blythe free kick.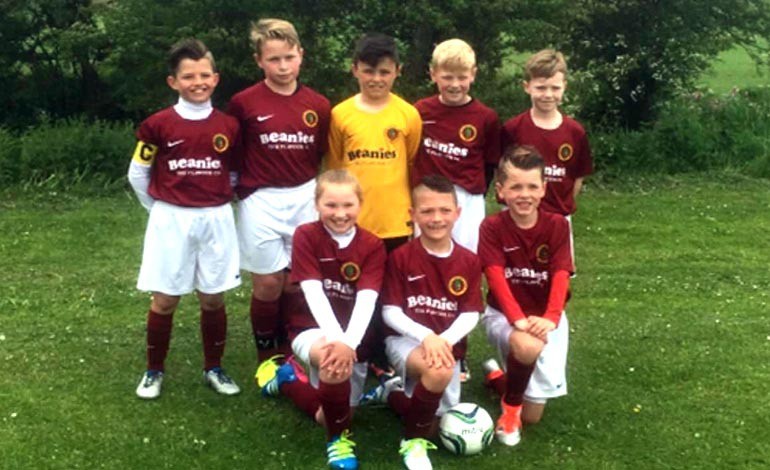 The Tigers were superb over the two days. They won eight and drew one of their group games against teams from Newcastle, Cheshire and Scotland. This put them at the top of the group and in the final against Montague and North Fenham. It was a great game that finished in a 0-0 stalemate and went to penalties. The Tigers won the shoot out and took the title. In ten games played they scored 21 goals with Lucas (6), Charlie (5), Zack (4) and Jake (3) the top scorers. Amazingly over 2 days only 1 goal was conceded as Aaron, Chloe, Jacob were great in defence with Tom pulling off great saves when called upon.
The Under 14's played eight games over the weekend and put in some fine performances. They were narrowly defeated in a few, picked up two draws and a win against teams from across the country.