A Newton Aycliffe councillor ranted "you're a no nothing biffoon" during a series of late-night drunken rants on Facebook.
Independent councillor Ken Robson threw a barrage of semi-illiterate insults during the bizarre altercation with Aycliffe Today editor Martin Walker late on Friday night.
Cllr Robson told Walker he was "uneducated", a "numpty" and a "silly boy" during the heated exchange.
He then proudly signed off "I like nothing more than a couple of late night whiskeys and an exchange of insults with a no nothing biffoon".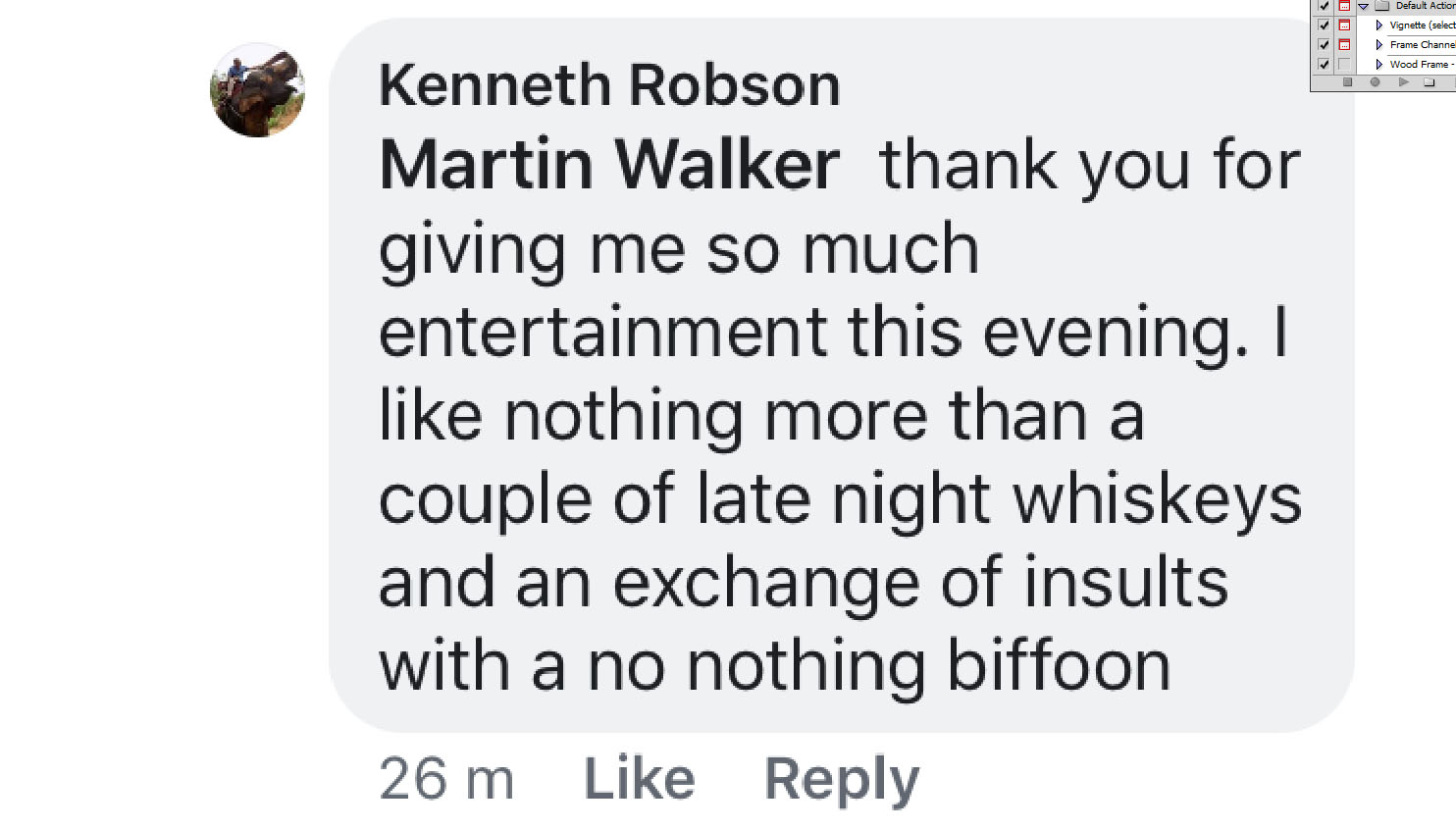 Earlier, Cllr Robson said: "Martin Walker did you actually get educated. Facebook would be a better place if you were."
"Who exactly is guilty of educating you?" he then asked, in what appeared to be a swipe at Greenfield Community College, where Walker was schooled.
See more of Cllr Robson's outbursts below.
Aycliffe resident Russ Gibson said: "The fact Cllr Robson has questioned Martin's education in a series of comments that are littered with grammatical and spelling errors is ironic to say the least.
"Not to mention the fact he created a brand new insult with the word 'biffoon'.
"It was a needless, tit-for-tat exchange of comments, to be honest. But the difference is Ken is an elected councillor.
"His comments and behaviour are not what you'd expect of a councillor, and were completely inappropriate.
"I'm actually becoming increasingly concerned with the comments of several Aycliffe councillors on social media.
"The language and tone used in some of the recent comments from these people who are in public office, and supposed to be held in high regard, is alarming – not to mention some of the dangerous, fake news articles they share from fascist organisations.
"It's worrying to think these people are making decisions that affect our town."
After sobering up this morning, Cllr Robson admitted: "Must apologise for my behaviour last night it is not often I allow my standards to fall so low."
But it's not the first time Cllr Robson has courted controversy, who was elected to Great Aycliffe Town Council almost three years to the day after winning a West ward by-election in January 2016.
Before his election, in August 2015, Cllr Robson penned an open letter, in which he favoured capital punishment for murderers and child molesters, public floggings for thieves and fraudsters and "full frontal lobotomies" for burglars.