A young cricket coach has been recognised for her outstanding services to cricket with an OSCA!
Newton Aycliffe coach Alex Paterson was awarded the Young Volunteer of the Year award (ages 14-18) at Durham Cricket Board's Outstanding Services to Cricket Awards (OSCAs) this summer.
The 17-year-old coaches young cricket players at Newton Aycliffe Cricket Club and also helps out running other sides of the club.
"I originally started doing it because my brothers got into cricket and I thought it would be a good family sport," said Alex, pictured (above) with (background) Newton Aycliffe Cricket Club junior development officer Adam Gittins (left), club secretary Lee Weldon and two young 'All Stars' cricketers.
"Ever since then the coaches have got me involved and I've just loved being involved with the young players.
"There's something about getting them involved in the summer and seeing them still involved in the winter is just brilliant – there's nothing better than seeing kids smiling and playing sport.
"Cricket in England this summer has just been amazing – it's a joy to be part of a great club."
Junior development officer Gittins, who nominated Alex for her award, said: "Alex has helped greatly in several different aspects of ongoing cricket activities at the club, including coaching, scoring and organising events.
"Her positivity and enthusiasm rub off on the other people around her, in particular the children that she coaches on a weekly basis.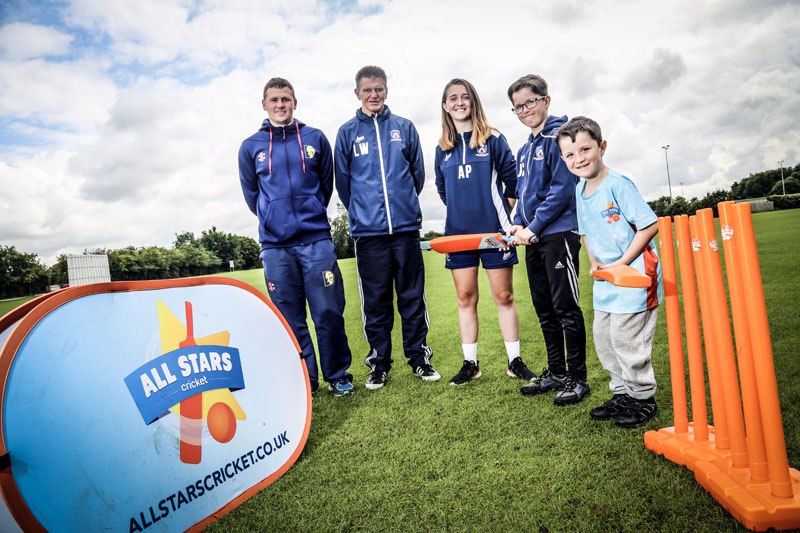 "Our All Stars Programme took off this year to over 80 participants and she took it all in her stride, showing maturity and confidence beyond her years to deliver some excellent and confident activity sessions for the youngest junior section.
"She is an excellent young role model, all the juniors look up to her and enjoy spending time with.
"Our Under 9s Tournaments have also been a great success which Alex has once again been a big part of. Alex took our first ever Under 9s team to a tournament and is leading our girls cricket sessions starting this Friday 5-6pm."