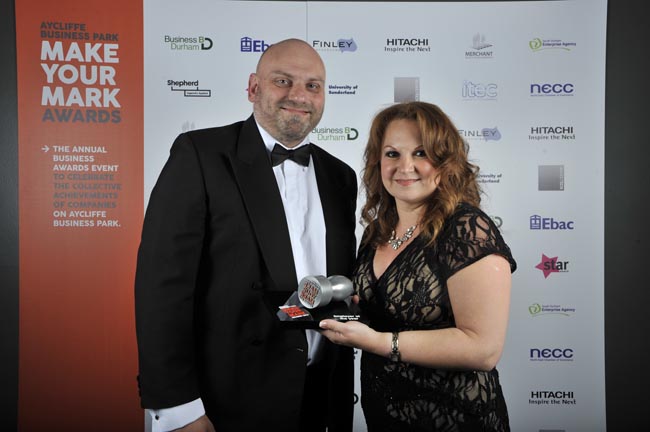 By Martin Walker
The boss of the Xcel Centre has dedicated a business award to its "fantastic" staff.
The Xcel was named Employer of the Year at Aycliffe Business Park's recent Make Your Mark event, beating off competition from More Time Online and Tyne Tees Packaging.
Managing director Kerina Clark said: "We're delighted to win the Employer of the Year award as it is really a reflection on our fantastic staff team.
"They are the reason for Xcel's success and our greatest asset so it's great to see that recognised – we're very proud of them!"
Kerina is pictured (above) receiving Xcel's award from Star Radio, sponsors of the Employer of the Year award.
The Employer of the Year video presentation can be seen in our Video Vault.
Click here to see a gallery of pictures from the evening.
Click here to see the full list of winners and shortlisted nominees.