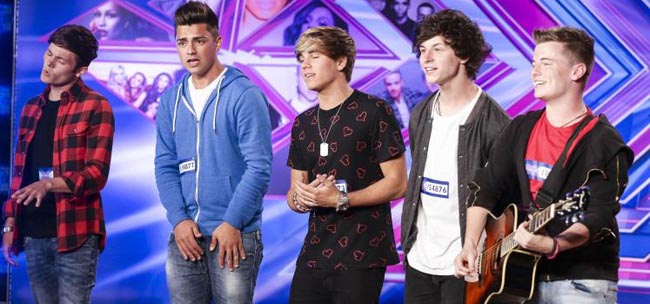 Zoe Skerrett continues her X Factor review, summing up week three of the popular ITV programme…
With 187 acts through to the next round it was time for the arena auditions this weekend.
Beginning with a few poor acts before jumping straight into 17-year-old James Graham singing Bonnie Ray's I Can't Make You Love Me. He had the audience cheering within seconds and got a further four yes's giving him his pass to boot camp.
Then came a few more acts that you just can't help but laugh at: Jale Anter thought she was a Cheryl-alike after Simon sarcastically told her the vocals were spot on and there was an uncanny resemblance. Also laughable, The Courtesans were a zombie-loving duo with a female singer and her husband who pretended to play the guitar.
Being in the arena as opposed to the room audition adds an incredible amount of pressure, some of which just sent the acts over the edge. Rebecca Jones, Charlie Brown and Stevie Tennet, all guitar players in the first round, were cracked by the pressure and failed to perform as well as their first audition.
After seeing the pattern that was forming, tension was raising around Paul Akister, a contestant that made it through to Louis' house last series. Performing Martin Gaye, he immediately got a round of applause from the audience and Simon hopes he gets a better mentor than Louis this time – it looks like they're all fighting over the boys this series!
Lauren Platt, a favourite of mine in the previous round, took to the stage with a Whitney Houston classic which she turned into a slow and sensual, yet current version which worked so well.
Another previous contestant, Amy Connelly got through to Cheryl's house six years ago and had finally plucked up the courage to return to the show this year for a final chance. With disagreement on the panel, Cheryl gave an instant yes while the other three gave an apologetic no.
Kicking off Sunday's show was Italian pug-lover Andrea Faustini, with a strong and passionate performance full of soul and emotion he made it straight through to boot camp.
It wasn't long into the show until the groups gave it their shot, first with transformed girlband Rouge Kiss who, admittedly, weren't the best singers but still received 3 out for the 4 votes they needed.
Then came Overload (pictured), the five-piece boy band that could pass for One Direction if you closed your eyes. In the previous round they sang an amazing acoustic version of Bastille's Pompeii but chose to sing No No No, a song written by themselves, in a completely different style for the arena audition – I wasn't loving it as much as their first song!
Call centre worker Stevie Richie sang Don't Stop Me Now with a little less comedy than his first audition. I'm not sure about the X Factor, but to me he definitely has the Entertainment Factor.
Eagerly waiting to see some of the acts I picked out as my 'ones to watch', Jay James made it to the stage. Singing Fix You by Coldplay. He put his own spin on the song and transformed it into something completely original and fitting to his voice and style. I'm still keeping my eye on him for the finals.
I hope Only The Young are on next week, I can't wait!