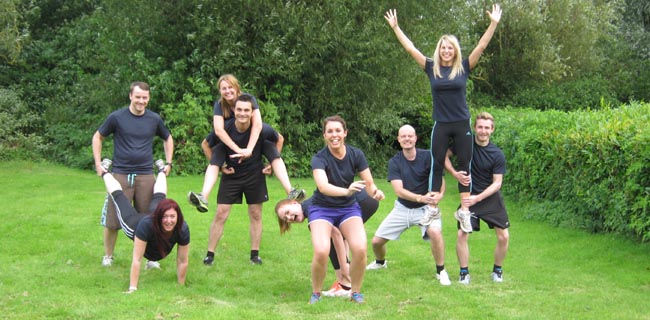 Super-fit workers at Ebac in Newton Aycliffe have raised almost £2,500 for their boss's charity – and have pledged to add to the total.
The team has just finished counting a flood of donations after they completed the famous Rat Race obstacle course on the River Tees in aid of the Olivia Mae Foundation, set up by Ebac MD Pamela Petty.
Team leader Joanne Vipond said: "The money just kept coming in, so we are all very proud to have a final total of £2,470 for the foundation.
"It took us 1hr 50mins, so it was a hard challenge but a fun experience. The Tees doesn't taste very nice and is very cold, even when you are warm from running!
"But we won't stop there. We want to keep our workforce fit and able to face more challenges through the year and raise more money for the charity."
Pamela set up the Olivia Mae Foundation in memory of her daughter, who died aged seven weeks following a brave battle against the very rare Primary Pulmonary Hypertension. The charity is holding its biggest black tie event – a glitz and glamour ball – on November 22nd at Redworth Hall Hotel, a Jacobean country house converted into a hotel and spa, near Darlington.
To reserve or book a table, buy tickets or make a donation, visit www.oliviamaefoundation.org.uk