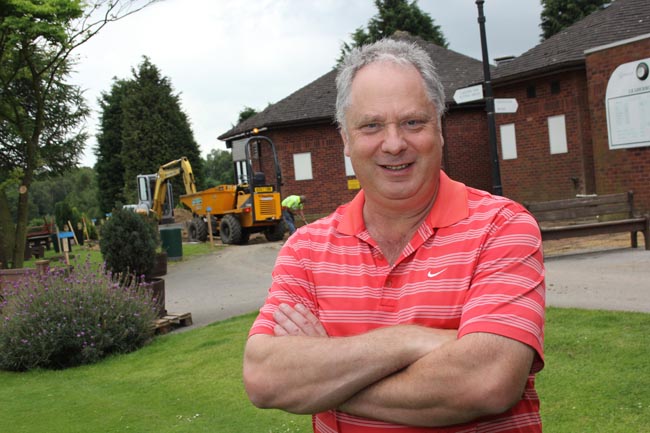 By Martin Walker
Work has started at Woodham Golf Club to get the course and clubhouse in tip-top condition for an official opening.
New owners Hall Construction had wanted to open the course this week after buying it from administrators for an undisclosed figure last week.
But the club's professional golfer Ernie Wilson, who's in charge of the course, has told Aycliffe Today they now want to get it in tip-top condition before re-opening, hopefully some time in July.
"We've just done a course inspection this morning and it needs a bit of work doing to it," said Ernie.
"It has been closed for seven months from the end of last October, and the owners want the attention-to-detail to be as near perfect as possible.
"We can't actually say when the course will re-open, as we want it absolutely right from day one.
"We have to cut all the rough back and making the greens as good as we can possibly get them.
"And we also have to look at drainage issues, getting the ponds and streams cleaned out so everything is absolutely tip-top for when it re-opens."
Click here to see our exclusive Video Interview with Ernie.