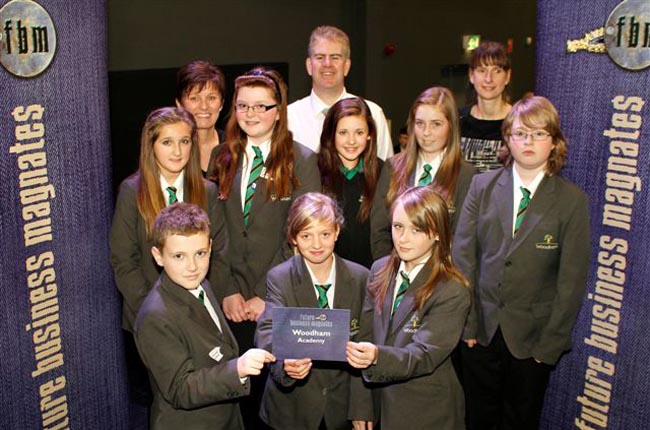 Woodham Academy's Future Business Magnates were joint winners of the inaugural Future Business Magnates competition.
The school, supported by Aycliffe firm Ebac, finished joint-top, out of 14 schools all together, in the competition held at Bishop Auckland College last week.
The aim of the challenge was to build team skills in order to ensure a successful team experience throughout the rest of the year.
The students had a series of task over the course of the day which comprised of physical, thinking and team building tasks, with Woodham finishing first, along with two other local schools.
Lead teacher Chris Entickap said: "The team worked well together quickly and effectively in a very focussed way.
"The skills gained at the event will allow them to work well to meet future deadlines and has helped them to recognise that a certain degree of competition in business is inevitable and can be positive.  The day was thoroughly enjoyed by all."