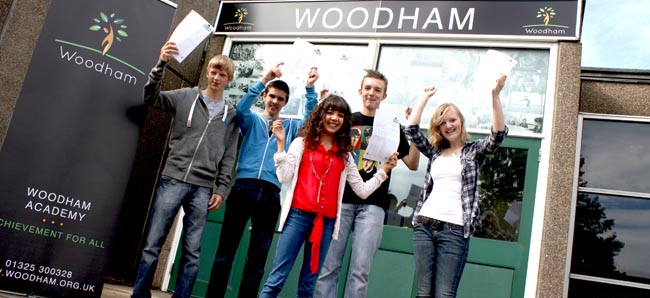 Seven Woodham students have amassed a staggering 86 A*/A grade GCSEs between them!
Heather Archer and Aaron Hetherington both achieved 14 A*/A grades. Oliver Dobson and Josie Eldridge achieved A*/A grades in each of the 13 subjects they took.
Leanne Smith, Ethan Lunn and Oliver Bainbridge all achieved double figures. All of the students are planning to continue their academic studies at A Level in September.
Aaron, Oliver and Josie plan a career in Law. Heather aims to be a psychologist, Leanne a historian and Ethan wants to teach English.
Overall results at Woodham have improved again for the fourth consecutive year, compared with a decline at national level.
Headteacher Christine Forsyth said: "I am delighted with the achievement of all of our students and wish them every success in the next stage of their careers."