Students from Woodham Academy took part in the school's first ever trip to Thailand this summer.
Fourteen key stage 4 students were selected through an intensive interview process which was the culmination of the work students had done as part of various different academies within the school.
Woodham's Thailand Experience was set up in June 2018 and since then the school supported students raising money through the organisation of a range of fundraising activities.
Whilst the main focus of the trip was volunteering in The Elephant Nature Park near Chiang Mai, the range of experiences were diverse.
The 12-day trip began with a night in Bangkok and a short walk from the hotel to visit Benchasiri Park, known for its art sculptures and small lake. Whilst in Chiang Mai they visited the Tha Phae Gate and two night bazaars.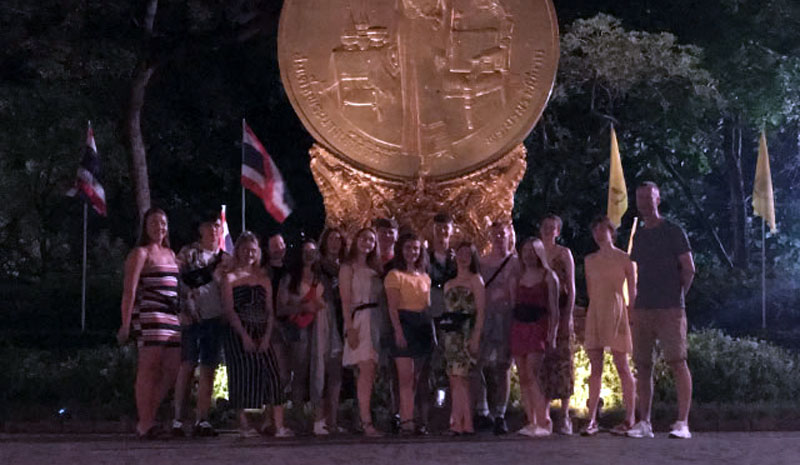 The volunteering in the elephant sanctuary was undoubtedly the highlight of the trip! Students spent time preparing food for elephants, cleaning the elephant houses and cutting grass.
All students hand fed elephants pretty much on a daily basis, whilst doing so the friendly nature of the animals became highly apparent and it was easy to see how they have been referred to as 'gentle giants'.
All of the animals on the sanctuary had been rescued, largely because of their poor treatment which, in most cases, was due to the tourist trade.
In addition to the work with the elephants, students were educated on Thai culture and how elephants play a huge part in a range of ceremonies and livelihood, as well as a blessing, Thai dance and a lesson in speaking Thai.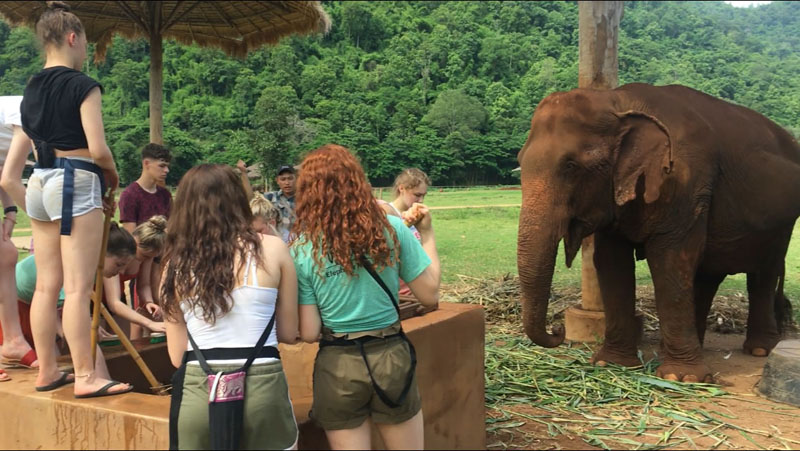 Whilst a great deal of the volunteering was physically demanding and was made more challenging by temperatures in excess of 35 degrees, the students' involvement was particularly rewarding and a truly memorable learning experience.
The trip concluded with a day-trip from Bangkok to the Bridge on the River Kwai. A short boat trip up the river revealed the bridge carrying the infamous death railway.
Students were able to walk across the bridge before a ride on the railway, and a visit to the museum and war cemeteries.
The 14 key stage 4 students who will be travelling to Thailand in the Summer of 2020 have already been selected – and fundraising has already begun.
To see what the students have experienced or to follow their journey please follow their Facebook page – @woodhamthailandexperience.