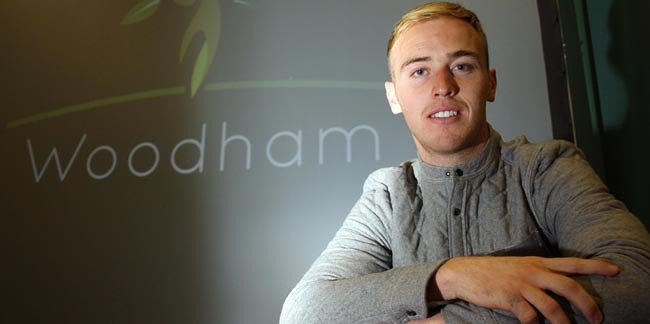 By Martin Walker
Football star Jason Steele says Woodham Academy has the right mentality to help students achieve their goals.
The Middlesbrough goalkeeper and England Under-21 international, a former Woodham pupil, helped launch the school's Sports Academy this week, handing out contracts to scholars who have signed up to new initiative.
Crucially, students must achieve in the classroom to be kept on the Sports Academy, in a bid to use their chosen sport as a motivation for them to achieve in all areas of school.
And Steele thinks it's a cracking idea.
"The school has got the right mentality, keeping the students in check with their education," he told Aycliffe Today.
"They certainly did that when I was here. It's going to be a great experience (for the students) and will hopefully put Woodham Academy on the map, to show they've got some good young talent.
"Starting off the Sports Academy in the same year as the Olympics is going to help, the majority of the kids here will have watched the Olympics all summer, so they're going to be interested in starting new sports.
"If Woodham can help them achieve their goals, not just in their sporting life but also educationally, then it's great for everyone involved."
It's been five years since Steele left Woodham to join Boro's Academy.
And he added: "There's a few personnel changes here and there, but it's the same sort of environment and the same feeling when you walk through the door.
"It was nice to see some familiar faces and catch up, I'm really proud to be involved in this project and want to see it take off."
Go to our Video Vault to see Steele's interview in full.