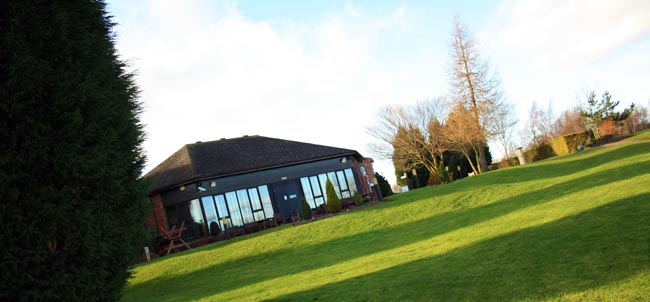 By Martin Walker
Woodham Golf Club is set to re-open on Monday after months of uncertainty.
New owners Hall Construction, who this week completed the sale of the club for an undisclosed sum, has already re-employed four green-keepers at the course.
And the club's professional, Ernie Wilson, will also return to work on Monday as Hall hope to hit the ground running.
"We want to get Woodham Golf Club back to its best," director Neville Hall told Aycliffe Today.
"We want to run the club as a golf club, simple as that. There are no plans to flatten it or develop it.
"We're a local family firm. We're Aycliffe born and bred and we know how much sport means to the people of the town.
"Woodham once had a reputation as one of the best golf courses in the North-East – and we want to get that reputation back.
"But we need the members to support us and come back.
"Obviously the course itself needs a bit of TLC, but we're confident it'll be back to its best in no time."
Hall Construction is based at Rushyford, a stone's throw from Woodham Golf Club, and employs more than 300 people.
The company built the Darlington Arena – then the George Reynolds Arena – in 2003 and has built sports stadiums up and down the country.
But Hall has no immediate plans to take up planning permission Woodham already has for a £32m hotel and housing development its previous owners, Washington Developments, won last year.
Mr Hall added: "We just want to get the course up and running and the clubhouse open.
"We hope to get the sports bar at the front of the clubhouse open as soon as possible, and we're also in talks with a management team to open the bar and conference facilities, as soon as we get all the relevant licences in place.
"The planning permission that is already in place is something we may look at in a year or two, but it's not in our immediate plans."
AYCLIFFE TODAY PROMPT GOLF CLUB SALE!