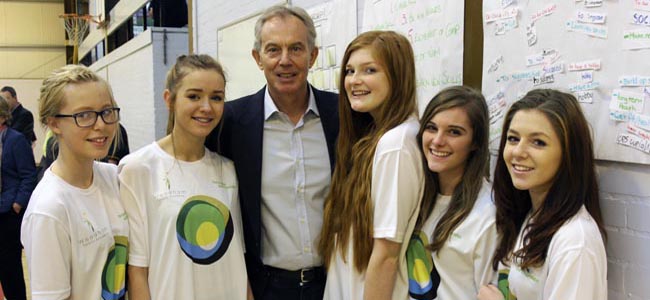 By Martin Walker
Tony Blair says Woodham Academy is going to be a great school for the future.
The former Prime Minister and Sedgefield MP was in Newton Aycliffe on Monday to celebrate the seventh anniversary of the Tony Blair Sports Foundation, which has linked up with Woodham Sports Academy.
Mr Blair told Aycliffe Today that sport is "massively important" when educating our young people.
Go to our Video Vault to see our special video feature.
Click here to see our picture gallery.