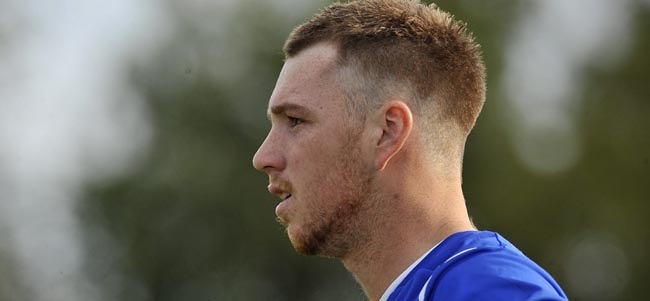 By Martin Walker
Mark Wood has returned to the Newton Aycliffe set-up recently like a Phoenix from the Flames to help bring about an upturn in morale.
Wood, the older brother of Ben Wood who starred in Aycliffe's 2010-11 promotion-winning campaign, actually played a huge part in the club's meteoric rise through the leagues before disappearing from the scene.
He captained his hometown club to successive promotions, from the Durham Alliance League to the Wearside League and then to the Northern League in 2009.
But he struggled with fitness, and his last game – a 1-0 win at home to Sunderland RCA on Wednesday 14th April, 2010 – signalled the end of his fledgling Northern League career.
More than two years on, and Wood has returned to the Aycliffe fold – even after he thought he'd played his last game for the club – and is already back to playing an influential role at Moore Lane Park.
"I'm loving it," said the 23-year-old, who recently returned from a three-and-a-half-month spell working as a steel fixer in Bermuda.
"I lost a lot of weight while I was away, I was training and looking after myself, eating properly and not drinking as much!
"But after a couple of months I got homesick and couldn't wait to get back home, as soon as I did all I wanted to do was to play for my town again.
"If I'm being honest, I never thought I'd play for the club again, but thanks to Allan (Oliver) and Gary (Farley) they let me get involved again and I've ended up playing, which is fantastic."
Wood played a full 90 minutes as Aycliffe beat big local rivals West Auckland 2-1 at Moore Lane Park to represent a huge result for the club.
"A lot of the team was made up of local lads off the town, and that is huge for us now," insists Wood.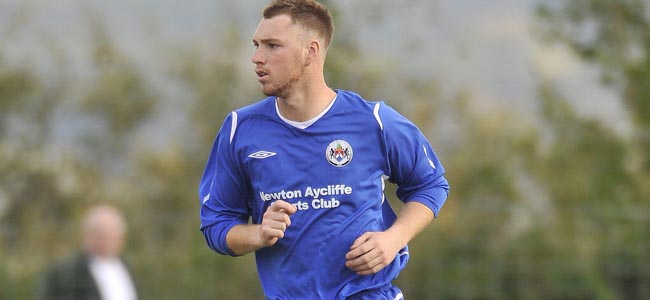 "Fair play to Allan, he had a go in the summer and made some high-profile signings, a couple of them didn't work out and, for one reason or another, things just weren't working out.
"But things have changed. Dan Mellanby's influence has been absolutely massive, and can't be underestimated. In fact, I reckon it's the best appointment the club has made for a long, long time.
"The dressing room is really strong now, the atmosphere after the game yesterday was immense, so we go upwards from here."
Sean Tarling has paid tribute to the part Wood has played since his return a few weeks ago.
The skipper told Aycliffe Today: "He's a local lad, I think there was about seven or eight lads off the town in the squad yesterday, and it's a massive factor.
"Mark loves the club, you can see that in him when he's around the place, and having him around has been a real breath of fresh air, on and off the pitch.
"He came on at Whitley Bay last Saturday and changed the tone of the game, he played well against Spennymoor during the week and he's got another 90 minutes under his belt yesterday, so he'll only get fitter."
Aycliffe hope to build on their win with a home game against Dunston UTS on Wednesday night – kick-off 7.30pm at Moore Lane Park.
Click here to read Dan Lewis' Match Report from Saturday's 2-1 win at home to West Auckland.