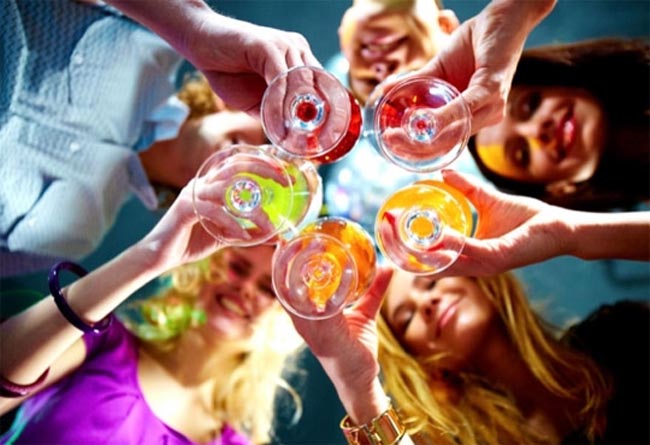 As part of this year's Alcohol Awareness Week, Durham Constabulary is working with Balance, the North-East Alcohol Office, to encourage women to 'Think Twice' about how much they drink.
The force is promoting the week among its staff and has laid on a series of events to provide help and education for anyone concerned about their alcohol intake.
These include a stall in the headquarters canteen at various times during the week where staff can pick up an information leaflet about alcohol, try on a pair of 'beer goggles' which mimic the visual disorientation caused by too much drink and pick up a unit glass and unit wheel to help calculate their intake.
Health screening will be available from the health management unit and an alcohol-free evening has been arranged at one of the bars in Durham one evening. where various activities will be available including an, open mic session and live music.
One in eight women develop breast cancer in their lifetime, yet two-thirds of women in the North-East don't make the link between breast cancer and alcohol.
The individual level of risk of contracting breast cancer varies from person to person and depends on a range of factors including genes, lifestyle and your environment. But some simple steps can significantly reduce the risk.
Tackling the harm caused by alcohol and drugs is one of the policing priorities that Ron Hogg, Durham's Police and Crime Commissioner, has tasked the Chief Constable to deliver.
"I give my full support to the awareness campaign and urge people to be aware of their alcohol limits. From both a policing and a health perspective, drinking less alcohol will benefit individuals and communities alike," said Mr Hogg.
To get more advice about cutting back on alcohol, www.reducemyrisk.tv has more information.
Anyone interest in a healthier lifestyle is urged to find out more about Balance at www.balancenortheast.co.uk, on Facebook at www.facebook.com/balance.northeast or on Twitter @BalanceNE.