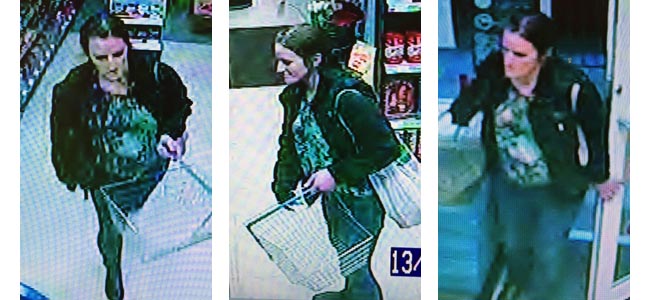 Police would like to speak to the woman pictured in these grainy CCTV images after an incident in the Co-Op store at Neville Parade.
Police say the incident – believed to be a theft – happened on Saturday afternoon, and the female suspect made off in the car pictured below, also taken from CCTV.
Anyone who knows her identity is asked to contact PC 2634 Towler on 101, or send the police a private message on Facebook.