A stunning 19th Century building on the outskirts of Newton Aycliffe has been sold for a cut-price £240,000.
Windlestone Hall, just off the A689 near Rushyford, has been sold by owners Durham County Council to private investors, who claim they will restore the stately home to its "original splendour".
The sale of the Grade II*-listed building, totalling £241,000, includes the hall, a clock tower, adjoining buildings and 25.5 acres of parkland.
But the bargain deal has sparked controversy, with one councillor claiming the authority has failed to get the best price.
The 19th Century building, which was used as a Prisoner of War camp during the Second World War, was the family home of former Conservative Prime Minister Sir Anthony Eden, who was born there in 1897.
It was later used as a school for youngsters with emotional and behavioural difficulties for nearly 50 years, before the school relocated to a purpose-built building in nearby Chilton.
It's believed the hall has since fallen into serious disrepair, while Durham Council's bill for securing it – around £80,000 a year – is thought to be another reason for the cut-price sale.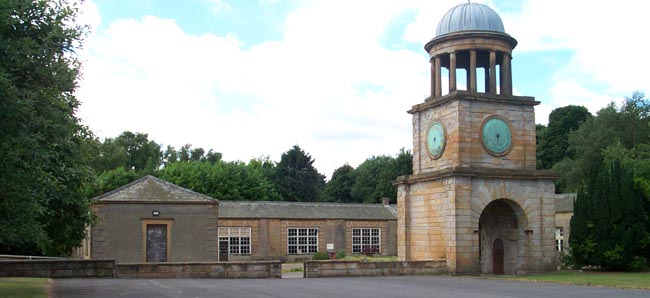 The authority's area estate manager Michael Gilbey said: "We are obliged to obtain the best value for a property.
"As the building is grade II*-listed, we were obliged by law to protect and maintain it – to do that we had to provide 24-hour security for the property while it was vacant to protect it from vandals and metal thieves."
County Councillor John Shuttleworth said a previous valuation had been well into seven figures.
"The council will say they have got good value, but have they really?" he told the Northern Echo.
"My worry is that, at a time when the authority needs all the money it can get, this is another example of money being frittered away."
Windlestone was first marketed by Durham Council in 2006 and a buyer was found, who intended converting it and demolishing unlisted parts for luxury flats, but the deal was scrapped due to planning red tape.
The new owners, who do not want their identity revealed at this time, said: "It is a private home which will be renovated back to its original splendour."
English Heritage said Windlestone Hall was "one of the most historically significant buildings in the North-East", and was one of the top 8% of listed buildings in the country.
A statement said: "We are pleased new owners have been found and look forward to working with them and the council."