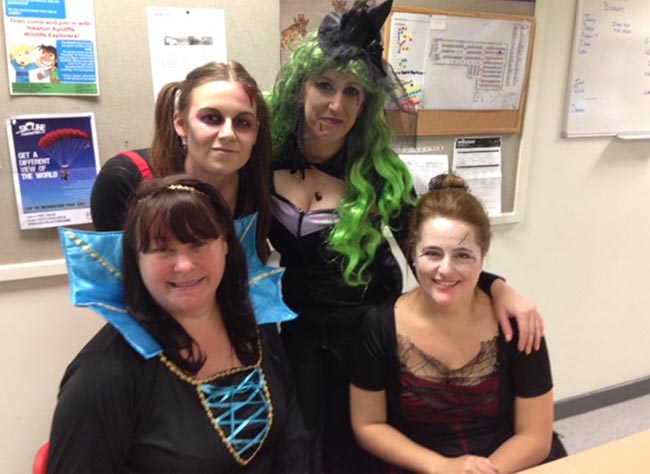 Team members at Newton Aycliffe's Wilko store raised £160 for their regional charity of the year, Macmillan Cancer Support, with a hair-raising Halloween event.
The team swapped their usual red uniforms for witches' hats, capes and fake blood to give customers a fright, the Wilko way.
Having the store taken over by witches, zombies and other scary characters got customers into the fundraising spirit, as they donated generously to the good cause.
Store manager Selima Lee said: "We are really thrilled that our Halloween fundraiser was such a success.
"It showed that where there's a Wilko, there's a way to get spines tingling and raise some much needed funds for our charity of the year.
"The team worked really hard on their costumes, so we were pleased to see the turnout from our fearless customers!"
Sharon Cottam, Partnership Manager at Macmillan Cancer Support, said: "The Wilko team transformed the store into a ghoulish lair this Halloween and we are so pleased that their customers enjoyed it.
"We are really grateful to the team in Newton Aycliffe for their spooktacular fundraising efforts. The money they have raised will help Macmillan to support people affected by cancer in the local area, ensuring that no one has to face cancer alone."