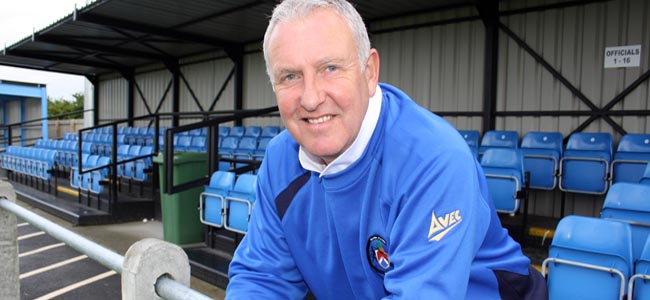 By Glen Robertson
Gary Farley believes his side can carry on their unbeaten record, as they face Northern League leaders Sunderland RCA this weekend.
Sunderland beat Allan Oliver's side at Moore Lane Park back in December, but since then the Newtonians have gone on a 10-match unbeaten run to climb into the top six of the first division.
And club chairman Gary Farley thinks Aycliffe are ready to exact revenge on Neil Hixon's side.
"It's going to be a very difficult game," said Farley. "Neil's done a terrific job. It's their second season in the division and they've gone top.
"They've been in the top two or three all season, they're a very strong outfit and are formidable at home, but our record up there is pretty good.
"We seem to do well against the top sides. Any side who beats Aycliffe does so on merit. The lads are looking up for it and they're up for the challenge."
Aycliffe are eight points behind RCA in their inaugural first division campaign and the club's aim of a season of consolidation has already been met. However, the club are now looking to secure as high a finish as possible.
"We're on tremendous run at the moment," Farley said. "Whoever plays makes a contribution and it makes Allan's job on a Saturday harder.
We've got a strong bench, which is always our aim, training sessions are always competitive and we're hoping to extend the unbeaten run."
Sunderland will offer the sequence its biggest test yet, though. RCA beat Stokesley 2-1 on Tuesday night to move a point clear of second-placed West Auckland, but Town have three games in hand, as the Ryhope side look for a first-ever Northern League championship.
The hosts will be without the injured Robert Briggs who was taken away in an ambulance during the Stokesley game after suffering a broken arm.
For Aycliffe, Warren Byrne could make his first appearance since the 1-0 defeat to Spennymoor in October, as he continues his comeback from a broken metatarsal, while Ben Wood is available, as his suspension hasn't started. Goalkeeper Scott Pocklington misses out through work commitments, so Ste Richardson or Andrew Spence will likely be selected in his place.
The game kicks-off at 3pm at Meadow Park.
Go to our Video Vault to see Farley's pre-match interview in full