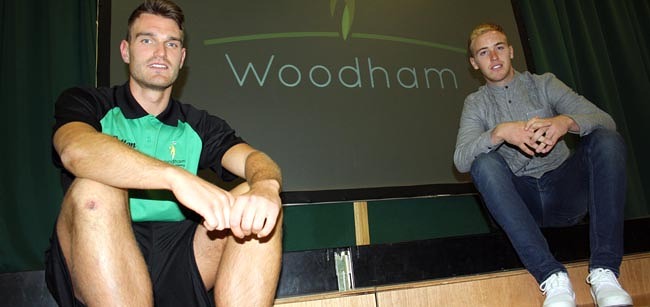 By Martin Walker
Woodham's Sports Academy director Liam Clough says the school wants to create its own sporting legacy after an unforgettable Olympic Games this summer.
Mr Clough admits sports participation levels have decreased in recent years.
But with the school's new Sports Academy being launched by ex-pupil and Olympian Jason Steele this week, coupled with the inspiration of London 2012, he says the school is already seeing an increase in participation levels.
The Sports Academy delivers specialist coaching to potential elite athletes from specialist coaches in nine different sports.
In a Video Interview with Aycliffe Today, Mr Clough said: "It's about getting more students involved in sport, getting the participation levels up and looking at increasing academic performance as well as sporting performance.
"Sports participation has decreased in recent years, but since London 2012 it has increased dramatically.
"We've had 160 students trialling out this year, more than we've ever had, and that's off the back of the Olympics and what we're trying to do here at Woodham.
"We want to create our own legacy and it's fantastic that we've had Jason Steele, an Olympian, as our ambassador, promoting what we're trying to do."
Go to our Video Vault to see our interview with Mr Clough in full.