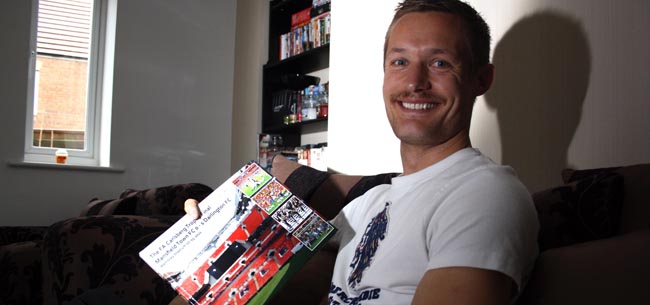 By Martin Walker
As the build-up to Newton Aycliffe's big derby with Darlington gathers pace, we talk exclusively to the only player to lift a trophy for the Quakers at Wembley.
Aycliffe entertain Darlo in less than 10 days, in the first-ever competitive game between the two sides at Moore Lane Park, on Saturday 8th December (3pm ko).
Fans can purchase tickets for the game online
In an Aycliffe Today exclusive, we talk to Ian Miller about his departure from the club, almost a year on.
The Quakers legend also talks about visiting Moore Lane, just two weeks after lifting the FA Trophy at Wembley, to dish out the awards at Aycliffe's end-of-season presentation evening – and how 20 months on, they're in the same league.
The first part of Miller's interview – conducted in his games room, complete with FA Trophy memorabilia – is now in our Video Vault.