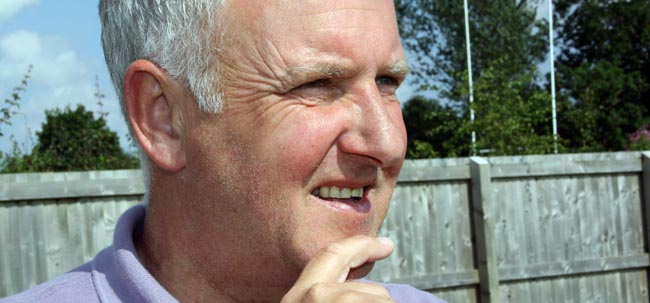 By Martin Walker
Gary Farley admits Newton Aycliffe just have to knuckle down and "take our medicine" during what's proving to be a difficult start to the new season.
The Newtonians have lost their opening four league games, on the back of their FA Cup exit against Holker Old Boys, to compound a frustrating opening to the 2012-13 campaign.
And they go to three-times league champions Spennymoor this Saturday.
But after enjoying much success in recent years, Aycliffe chairman Farley says it's time to work even harder.
"We've got to take our medicine, take it on the chin and move on from game to game," said Farley, in a Video Interview with Aycliffe Today.
"When you're in a run like this, yeah supporters have an opinion like everyone else – some good, some bad – but you have to take it on the chin and work that little bit harder, both on and off the field, and hopefully, gradually, things will turn round.
"It only takes one win, the players get a bit more confidence. We've still got a good strong squad of players, and hopefully that'll take us upwards and onwards."
Farley admits it's difficult to put his finger on what's gone so wrong for Aycliffe this season.
"Sometimes in football you just can't see what's coming over the hill," he said.
"We had a good pre-season, training was great, the friendlies went well, and then we had this horrific run of injuries, particularly with the centre-halves, that has really knocked us back.
"Plus we had four or five players going away on holiday at the same time, and if you put all that into the equation, any team is going to struggle with that, and we have – we can't cope with things like that.
"But we're hopefully going to have one or two centre-halves back, three of the lads are back from holiday now.
"We should have at least one, possibly two new signings for Saturday, so we're pretty confident we'll turn things around."
Go to our Video Vault to see Farley's interview in full.